Moody's downgrades nine Danish, three Finnish banks and lenders
Published time: 31 May, 2012 04:23
Edited time: 31 May, 2012 08:35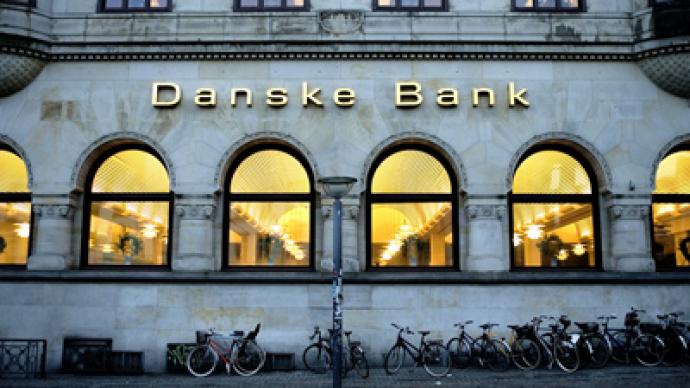 Nine financial institutions in Denmark and three in Finland have been downgraded by Moody's Investors Service. The agency points to sluggish economic growth, risks from the eurozone crisis and structural changes to the covered bond market.
­Earlier on Wednesday, Standard & Poor's lowered Denmark's biggest financial institution – Danske Bank, Reuters reports. The agency dropped it one notch down – from from A/A-1to A-minus/A-2. Moody's, however, has cut this bank's long-term rating two notches – from A2 to Baa1, with a stable outlook which leaves it within investment grade.
Other affected banks include Jyske Bank, Spar Nord Bank, Ringkjobing Landbobank and Sydbank, as well as several specialized lenders. Moody's statement also mentions cuts to three banking and insurance entities that make up the Finnish Pohjola group. Subordinated debt at the Finnish subsidiary of Danske Bank – Sampo Bank – was downgraded by three notches.
Moody's recognizes the historical stability of the Danish covered bond market, on which many domestic financial institutions rely for large parts of their funding. However, it is concerned by the dependence of this country's institutions on the uninterrupted functioning of that market, particularly considering its structural changes.
"Danish financial institutions face sluggish domestic economic growth, weakening real estate prices and higher levels of unemployment, as well as the risk of external shocks from the ongoing euro area debt crisis," the statement says. "Most market funds are in the form of covered bonds which have historically been a stable funding source. But structural changes to that market have increased refinancing risk, posing a particular concern for mortgage credit institutions whose access to alternative funding is limited."
Moody's is currently in the middle of a wider review of European banking systems. It has recently cut credit ratings of banks in Italy, Spain, Portugal and the Nordic region. The remaining reviews of other European banking systems are expected to be concluded by the end of June.