Uranium One to bond on Micex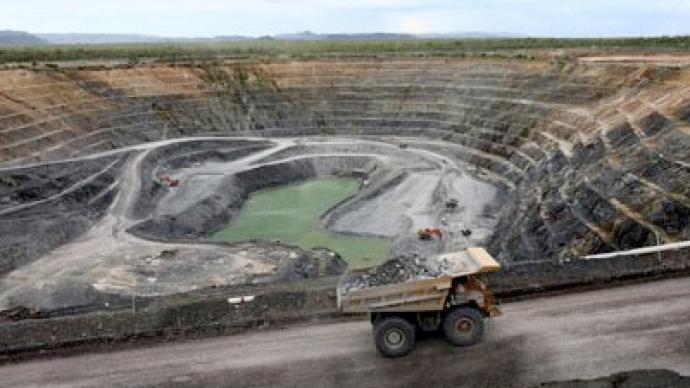 Foreign companies are eying access to the Russian stock markets. Uranium One will be the first one based outside Russia to sell bonds on the Russian market.
­The Canadian mining company will offer 10-year bonds worth 29 billion roubles on the Russian stock exchange. The company will split the issue into two series: the first for 16.5 billion roubles and second 12.5 billion roubles.

According to Uranium One the Bonds will be traded on the Russian MICEX stock exchange and offered solely in the Russian Federation. A subsiduary of Rosatom has a controlling stake in Uranium One.
The Canadian company intends to spend 16.5 billion roubles from the bond issue to buy a mine in Tanzania.

Head of Federal Financial Markets Service, Dmitry Pankin, hopes that it's not the last placement of bonds, by foreign companies in the Russia. He says, the desire by the Canadian company to borrow in roubles is "certainly positive."

According to Pankin, the capitalization of the local stock market is around $1.04 trillion, which corresponds to 2% of world stock market capitalization.

The low figure comes from poor legislation and several other obstacles which still prevent frequent listing of foreign issuers on the Russian stock markets added Pankin.

He also says a lack of individual investors, poor involvement of private pension funds and insurance companies has led to the low number of foreign companies on the Russian stock markets.

Above all, insignificant trading volumes and high dependence from international capital markets are more concerns for foreign companies when deciding to list in Russia.

Deputy Chairman of Sberbank, Bella Zlatkis, says listing of a foreign issuer is "absolutely logical". "It is not a unique case and the trend will grow in the future as foreign issuers are welcomed on the Russian stock markets." she adds.
Another positive sign for foreign investors who are willing to move to developing markets was Russia's long awaited membership in the World Trade Organization. It means the economy should become more transparent and predictable. Alcoa CEO Klaus Kleinfeld says US companies are interested in moving into huge developing markets such as Russia.
 "Russia is an important market for many U.S. companies, and its accession to the WTO will help deepen commercial relations between the United States and Russia."