Merged RTS-Micex key part of global exchange alliance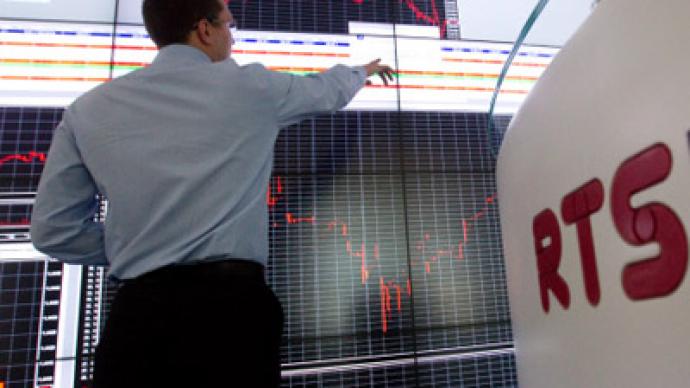 The World Federation of Exchanges has announced that the stock exchanges of the BRICS nations plan to form alliance to provide greater investor exposure to major emerging economies.
In a move which will see cross listing of financial derivatives on benchmark equity indices by June next year, the BM&FBOVESPA of Brazil, Russia's MICEX , which is currently merging with the RTS, the Hong Kong Exchanges and Clearing Limited (HKEx, China) and Johannesburg Stock Exchange (JSE) from South Africa, have signed letters of support committing to the project.Ronald Arculli, chairman of HKEx and of the WFE, says the move will provide greater exposure for global investors to emerging economies in local currencies."Thanks to this alliance, investors will gain easier access to major equity index derivatives of the BRICS markets which will now be offered in local currency on the alliance exchanges".Arculli added that the move would reflect the increasing prominence of the BRICS"The alliance enables more investors to gain exposure to the emerging economies of the BRICS group whose economic power is on the rise. From a global perspective this alliance highlights the growing significance of the BRICS economies and financial markets for the coming decade, and further underlines the importance of enhancing cooperation between the BRICS members".Ruben Aganbegyan, President of MICEX, said the link up would boost growth and also encourage the emerging market investor bases."Apart from cross-listing products, there are other opportunities for growth and development within this alliance. For example, creation of joint products combining various underliers which will facilitate liquidity growth in the BRICS markets and improve the understanding of other developing markets by local investors," Russell Loubser, CEO of the JSE, said the next stage of development would be the development of new products for cross listing."In addition to measuring market performance, equity indices may be used as underlying assets to create new products, which can be the next step in the alliance development", The WFE says the six exchanges have a combined market capitalization of $9.02 trillion, with more than 9000 issuer companies, and the Futures Industry Association believes they accounted for 18% of the global turnover in financial derivatives in 1H this year.