Market Buzz: All eyes on EU summit
Published time: 23 May, 2012 06:09
Edited time: 23 May, 2012 10:22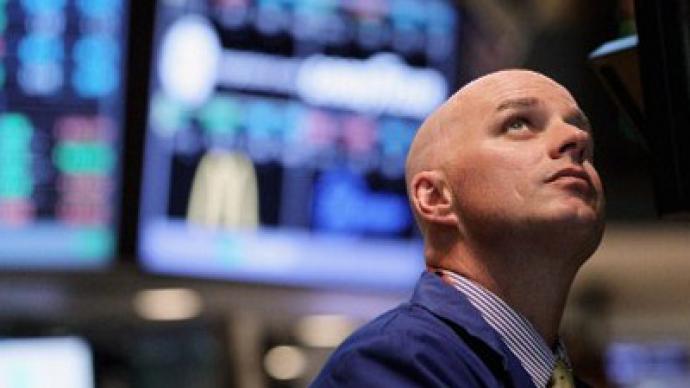 Investor attention will be directed to the EU leaders' summit in Brussels in the hope of seeing more debt-combating actions.
"It is likely to be a volatile day with all markets remaining sensitive to news flow from Brussels. Investors hope Germany and France can show unity and that the discussion will be about preserving the integrity of the eurozone, rather than planning for separation. However, the optimism that boosted most markets on Tuesday fell away over the last hour of trading in the US, almost fully wiping out the day's gains, and has hit Asian stocks this morning," says Chris Weafer from Investment Bank Troika Dialog.

"The only encouraging point to make is expectations are now so low that the EU summit will result in anything other than more political dithering so that anything better will have an immediate positive reaction in all markets afterwards".  
While European shares were rallying ahead of the meeting of EU leaders, Asian investors are cautious in early trade. Asian shares are lower, with Japan's Nikkei Stock Average losing 1.3% ahead of the Bank of Japan's policy decision due later in the day and as investors digested a surprise cut to the nation's credit rating by Fitch, announced late Tuesday. Hong Kong's Hang Seng Index lost 1.6%, while the Shanghai Composite inched lower 0.5%.
Russian stocks ended up for a second day on Tuesday as Rosneft, the country's biggest oil producer, rose after Prime Minister Dmitry Medvedev appointed Igor Sechin its chief.
The RTS and MICEX both ended Tuesday's trading 0.2% higher.
European Union leaders are meeting in Brussels to discuss how to revive growth and end political deadlock in Greece, where austerity measures are opposed by voters. Market watchers are also waiting for the summit as the idea of Eurobonds will be on the agenda.
At close, London's benchmark FTSE 100 index gained 1.86%, while Frankfurt's DAX 30 rose 1.65% and Paris' CAC 40 jumped 1.88%.
US stocks were up in early trade on Tuesday, pushed higher by the news that existing home sales increased in April by 3.4% year on year, pointing at a recovery on the US housing market, however US stocks erased gains to close flat Tuesday, as worries about potential European instability were weighing again on investors. Former Greek Prime Minister Lucas Papademos told Dow Jones Newswires that preparations for an exit are being considered and the scope to negotiate any loan program for the country would be "very limited," sparking a late-day selloff on the markets and demand for the dollar.
The Dow Jones Industrial Average fell 0.01%. The Standard & Poor's 500-stock index gained 0.05%, and the Nasdaq Composite dropped 0.3%.