Challenging year ahead for steel and Severstal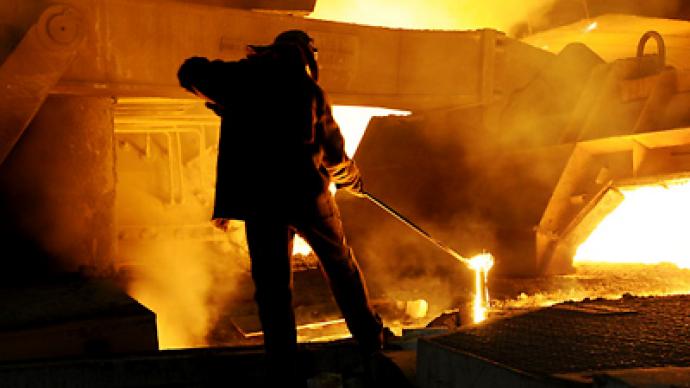 2012 will be a challenging year for the metals industry in both Russia and abroad, according to Alexey Kulichenko Deputy CEO Severstal, Russia's largest steel and mining company.
"It's mainly due to the global economic uncertainty in Europe and the US. The sovereign debt situation creates insecurity that has a negative impact on the investment dependent steel industry," said Mr. Kulichenko. Globally Alexey Kulichenko doesn't think 2012 prices will change much from the relatively low level at the end of 2011."We expect certain growth in the first quarter of 2012, but on the average, we believe the first quarter of 2012 will resemble the fourth quarter of 2011. The price forecast for the whole year is difficult to make because of the crisis. I think the average price will be lower than in 2011 – a difficult year for the global steel industry".In 2011 Severstal steel production grew by 3.9%. "The figure is not bad compared with other companies of the industry", says Pavel Emelyantsev from Investcafe.Mr. Kulichenko does not expect production growth for Severstal either. "Production surplus depends on two factors: improving production capacity and growing demand. The Russian steel industry is operating at nearly maximum production capacity, so we don't plan a production surplus. We can even cut production that will be not profitable enough. But in the US market we have increased production capacity, thus we expect some overall production surplus, around 5%-7%".The global economy also affected Severstal's plans to acquire new assets. Mr. Kulichenko said there were no interesting offers in the terms of business expanding and return on investment. Still, despite the global crisis, the company plans to invest funds in ongoing projects. "In 2012 we plan to invest $1.6-$1.7 billion dollars. We do not plan to take loans, we have enough liquidity and cash flow, despite a difficult year. We have enough money to invest in our programmes and pay dividends". Alexey Kulichenko also pointed out that the company plans to invest in the national steel and mining industry rather than abroad.
You can share this story on social media: