A "Gold fever" after Severstals' spin-off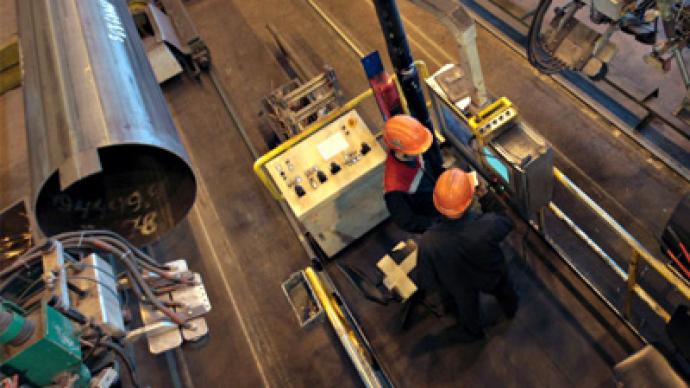 Investors have been surprised by Severstal's announcement it's spinning off its gold mining division Nord Gold NV, but anaylsts say in the long term it could be a good move.
The deal would be made through the exchanges of 100% of the shares of Nord Gold owned by Severstal's wholly owned indirect subsidiary, Lybica Holdings B.V for Severstal shares and Severstal GDRs. The spin-off is expected to be completed by late next month, according to a Severstal statement.The deal didn't require shareholders' approval, because it would be carried out not by Severstal itself, but by its foreign subsidiary. The announcement was made during trading which caused confusion in the market as investors found out they had bought some shares without the gold-mining assets. It spared as sell-off which saw Severstal stocks were down 7%. By the end of the day Severstal shares fell 4,6% on MICEX and 5,42% on LSE. But Severstal management is optimistic about the spin-off along with many experts. "The transaction reflects a desire among our shareholders for Severstal to focus on its core strengths while also providing an opportunity for them to retain an interest in an established pure-play gold producer", Chris Clark, chairman of the Severstal board of directors said in the statement."In a long-term prospects the decision would benefit both Severstal and Nord Gold", says Pavel Emelyantsev, analyst in the Investcafe company. "From the industrial perspective, the separation allows the management of a parent company and a subsidiary to concentrate on its own targets, it would contribute to efficiency and the group's development", he explained."From the financial perspective two separate companies always cost more than the united one", Mr Emelyantsev added.