MegaFon to IPO at last
Published time: 9 Oct, 2012 14:35
Edited time: 9 Oct, 2012 18:35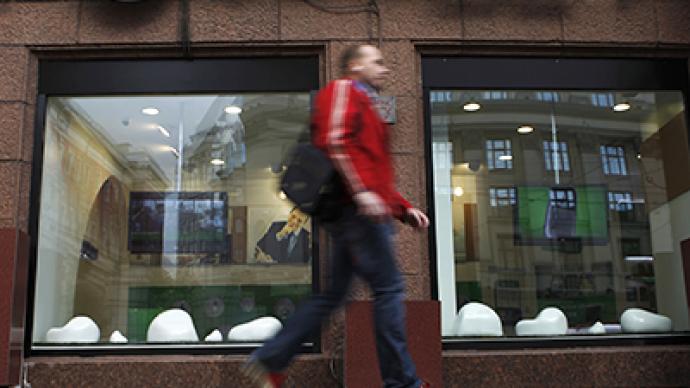 MegaFon, one of Russia's biggest mobile phone operators, says it will go public in London and Moscow in November. Despite opening on a foreign trading floor, the Russian market will remain its focus.
After years of speculation over plans by the cellular provider to go public, on Tuesday Megafon officially announced its IPO on the London Stock Exchange (LSE) and Russia's MICEX – RTS. The exact stake being sold remains unclear, but the offering might be lowered to 15% from the previously rumoured 20%, as Kommersant daily quotes sources close to the IPO organizers. Megafon's valuation stands between $12bln – $16bln according to various analysts who talked to Interfax.
After the Sberbank IPO, conditions for other companies have slightly worsened, Anna Kurbatova, an analyst from Gazprombank, told Kommersant daily. "The company expected to gain more than $3bln in an IPO, given the valuation of $15 – $16bln. It's likely that Megafon decided to play safe and reduce the volume of the placement. That's to create higher investor demand and sell the shares at the upper end of the range," Kurbatova explained.
Morgan Stanley and Sberbank will be the global coordinators of the deal, with Credit Suisse, Citigroup and VTB Capital being joint book runners. TeliaSonera and Megafon Investments would be the selling shareholders, Megafon said in a statement to the London Stock Exchange.
"We're a mono-player, focusing solely on business in Russia. We're absolutely uninterested in and don't plan to develop outside Russia, we don't plan to buy or buy into other players in other countries, and this will enable management, the shareholders,financial flows and so on to be concentrated in the [Russian] market in future," Megafon chief Ivan Tavrin said.
It was mainly disagreements between the shareholders that blocked Megafon's way to an IPO, with the company voicing plans since 2003. Megafon had a complicated ownership structure, where none of its shareholders had a controlling stake, as Alexander Andryushin, Business development director at J'son & Partners Consulting, explained.
A the end of April some of Megafon's shares changed hands, with Altimo, a telecommunication assets manager of Alfa Group, selling its 25.1% stake for $5.2bln. This resulted in AF Telecom Group of Russia's tycoon Alisher Usmanov getting a controlling stake. Sweden TeliaSonera (35.6%) and Megafon Investment (Cyprus) Ltd (14.4%) share the remainder.
The IPO could take place on November 1 and that a road show was expected to begin on October 22, Kommersant said.
Megafon will be the last Russian cellular provider from the so-called"big troika" to go public. The market leader Vimpelcom entered the New York Stock Exchange (NYSE) in 1996, with the second – largest MTC joining it in 2000.