Mechel posts 1H 2009 Net Loss of $471.4 million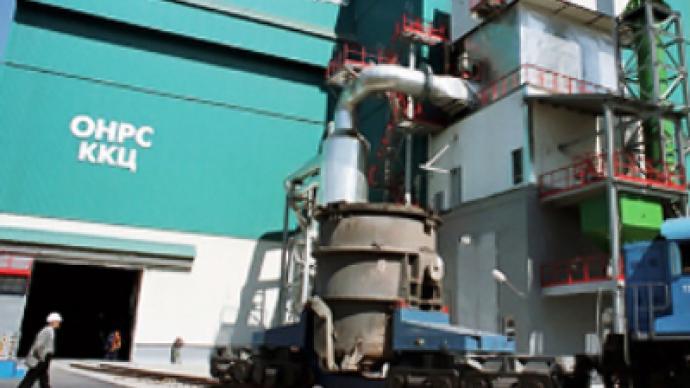 Russian mining and steel producer, Mechel, has posted a 1H 2009 Net Loss of $471.4 million under U. S. GAAP.
The bottom line compares with a Net profit of $1.1 Billion posted for 1H 2008, with 1H EBITDA coming in at minus $104 million compared with positive $1.879 billion for 2008, as 1H Revenues fell 54% year on year to $2.46 billion.
The 2Q results showed a turnaround with 2Q Net Income coming in at $219 million after a Net Loss of $690.7 million for 1Q 2009, as 2Q EBITDA came in at $369 million after being negative $474 million, and 2Q Revenues rose 8.6% quarter on quarter to $1.28 billion.
The company attributed the results to the declining prices for its steel and coal contracts, new coking coal contracts in Asia during 2Q and a halt in Mechel's Bluestone operations in the U.S. Mechel CEO Igor Zyuzin, was upbeat about the results focusing on the company's debt restructuring and cost reductions.
"The second quarter, most difficult period of the world's financial crisis, proved that Mechel has chosen right way to overcome the difficult situation. Though our pre-crisis priced contracts mostly expired already in the first quarter, we managed to sustain stable cash flows, restructure most of our debt portfolio with international banks syndicate, restore pre-crisis capacity utilization in steel segment, continue implementing a number of key investment projects. The vertically integrated structure of Mechel again has proved its reliability even in the times of deep markets decline, allowing us to end the quarter with positive EBITDA."

You can share this story on social media: