Market Buzz: Investors inspired by the Fed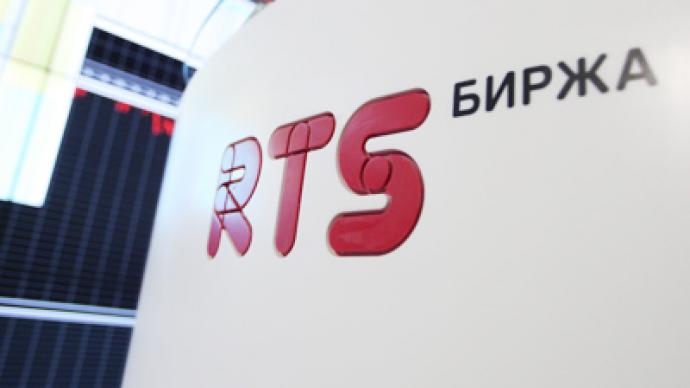 Russian stocks are likely to open higher on Tuesday buoyed by global growth and positive investment sentiment based on the US Fed statement.
"The big picture remains positive. We hope that the Russian market will redeem its upward dynamic. Though the shares are likely to trade flat until the end of the tax period," said Alexandr Babaikin from "Nettrader"Russian markets closed higher on Monday supported by high oil prices and a positive background. The MICEX closed 1.57% higher and the RTS added 2.66% marking the end of the correction. Banking performed well Monday with Sberbank up 2.44% and VTB rising 3.17%.The U.S. market jumped Monday as the Fed's Chairman Ben Bernanke signaled the central bank will continue its easy monetary policy to provide further improvement of the economy. The Dow Jones rose 1.2%, erasing losses of the last week — its worst week of the year. The S&P 500 added 1.4%, to 1,416.51. The Nasdaq Composite Index gained 1.8 closing on the highest level since mid-November 2000. Crude-oil futures for May delivery rose 16 cents, or 0.2%, to end at $107.03 a barrel on the New York Exchange amid Bernanke's comments.European shares closed higher on Monday supported by improved German business sentiment and Bernanke's remarks on an extension of easy U.S. monetary policy. The German DAX 30 added 1.2% and France's CAC 40 rose 0.74%. Also German Chancellor Angela Merkel reportedly said Germany may boost the eurozone bailout funds up to 700 billion euros. Meanwhile Spanish shares were under pressure Monday after the governing People's Party failed to get win a majority in regional elections.Asian stocks surged Tuesday, with investors cheered by the Fed's Chief Ben Bernanke's comments on monetary policy in the US. Hong Kong's Hang Seng rose 1.3%, Shanghai Composite advanced 0.3%, and Japan's Nikkei Stock Average jumped 1.7%, hitting a fresh 2012 high in the session. South Korea's Kospi and Australia's S&P/ASX 200 both added 0.8%.
You can share this story on social media: