Market Buzz: Buoyant moods but no substance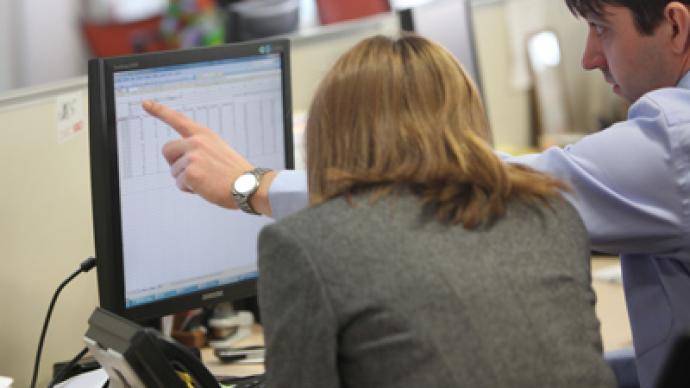 Russian indices are expected to return to the growth track in the coming week. That is on the back of more optimism from international floors, which is, however, so far not backed by any real economic improvement.
Russian stocks reversed a "drop" trend closing last week's trading session on Friday, as the RTS gained 0.84% to 1, 667.67 and the MICEX added 0.75% to 1, 540.97.Japan's Nikkei index was up on Monday after last week's slight correction. However, a softer yen continued to underpin market sentiment, Reuters explained. The Hang Seng fell marginally to 20,661.36.And South Korea's Kospi index fell 0.5 percent to 2,016.50.The Dow closed Friday session up 0.3% at 13,080.73. That's despite the data from the US Commerce Department saying that sales of new homes fell 1.6% in February, while growth had been expected.Standard & Poor's 500 index added 0.3% to 1,397.11. And the Nasdaq composite was up 0.1% to 3,067.92."Markets are getting too optimistic," Gerard Lyons, chief economist at Standard Chartered Plc in London, said in an interview on Bloomberg Television. "Overall, the eurozone is in a double-dip recession. The Chinese economy is cooling. The US is not having a double-dip but it's not having a strong recovery." In Europe, The Stoxx Europe 600 Index (SXXP) fell the sharpest last week since December – by 2.5 % to 265.65. The economic statistics from the region were disappointing, as its Composite Purchasing Manager Index (PMI) – an indicator of business activity in the region – was at a three-month low of 48.7 points in March, down from 49.3 a month earlier. This basically indicated to the continuing economic contraction, as the reading breached 50 points – a dividing line between economic growth and contraction.
You can share this story on social media: