Market Buzz: On the wave of positive news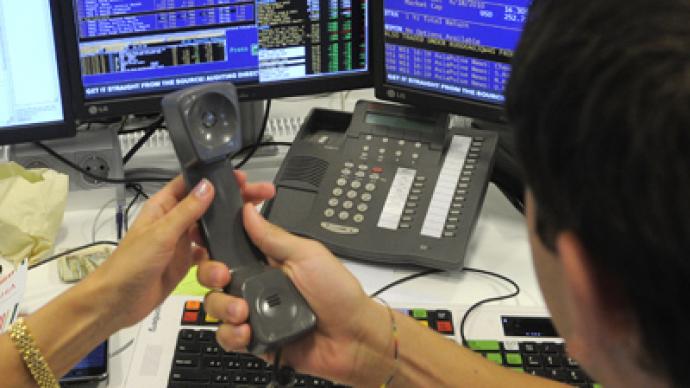 Russia's stocks are expected to open higher on Monday amid stronger consumer data from the U.S., the European rescue fund deal and stable oil prices.
Russian trades closed in the black on Friday after a week of decline. The MICEX and the RTS both grew 1.5%. Shares of VTB (+2.12%), Rosneft (+2.98%) and Mechel mining company (+2.3%) were among the best performers.European stocks hiked on Friday after eurozone finance ministers agreed to increase the bailout fund by up to 800 billion euro. The pan-European Stoxx 600 rose 1%, while the French CAC 40 added 1.26% and Germany's DAX 30 was up 1%. Data on the labor market in the eurozone will be published later on Monday.U.S. markets on Friday showed the best performance since 1998 amid better-than-expected data in consumer confidence and spending, which grew 0.8%. The Dow Jones rose by 0.5% on Friday and the S&P 500 climbed 0.4%. Meanwhile the Nasdaq Composite opposed the trend and shed 0.1% with Apple shares dropping 1.7%.Asian stocks traded in the black Monday at the start of the new quarter as China released a better-than-expected PMI data. Japan's Nikkei Stock rose 0.8%, supported by the weaker yen, while the Australian S&P/ASX 200 and the South Korean Kospi both advanced 0.5%. However Hong Kong's Hang Seng defied the trend, shedding 0.2% amid the weaker performance of property shares. China's Shanghai market was shut for a public holiday.
You can share this story on social media: