Big boost for eurozone rescue fund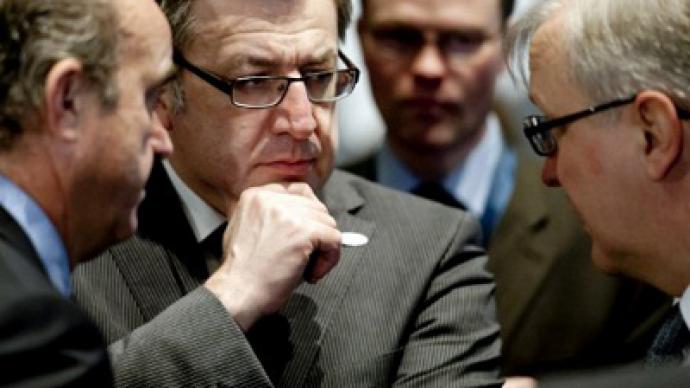 Eurozone finance ministers have agreed to increase the bailout funds by more than half, raising its capacity to 800 billion euro from the previous 500 billion euro.
­The union hope the hike would help put an end to the euro zone debt crisis.

"We have a strong agreement on the firewall, which is a very good answer from the euro zone,'' said Francois Baroin, the French Finance Minister.
The International Monetary Fund and the Organization for Economic Cooperation and Development have been calling on the EU to boost the safety cushion even further to 1 trillion Euros. However, that could have an effect on growth in richer countries like France and Germany.

The current fund includes 300 billion euro already spent on saving Greece, Portugal and Ireland. The fresh injection of 500 billion euro, is to be put together over the time as the Euro zone moves from the current European Financial Stability to its new rescue vehicle, the European Stability Mechanism.
Greece, which was on the brink of default, received a 130 billion euro lifeline after weeks of negotiations and protests against austerity measures in the country. While the markets have already swallowed the Greek problems, it's Italy and Spain that are now causing worry.  The two hold the combined debt of 2.5 trillion Euros, and if there's even a threat of a default, analysts expect markets to plummet.

Coming to the decision was also vital as the Euro zone needs to convince outside investors outside to continue putting money into its economy.
"In general the decision looks viable, as it will be able to provide a stable support to problem countries," said Anna Bodrova of Investcafe. "But it's essential the money would be strictly allocated to the countries that need it."