Fitch: Recession clouds Eurozone's prospects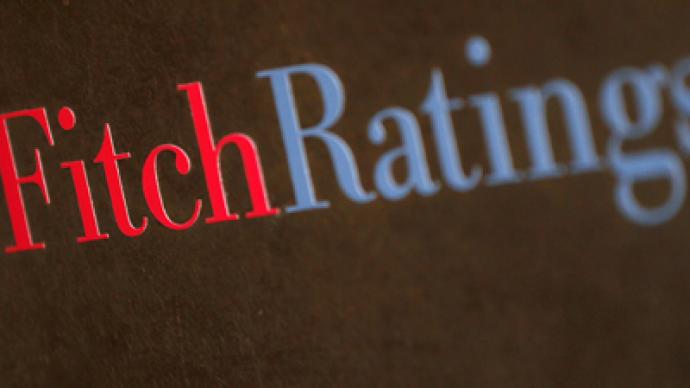 Fitch has lowered its global economy growth outlook, predicting a slide into recession for the world's major advanced economies. Emerging economies improved performance is the only bright spot in a gloomy forecast overall.
The agency forecasts global GDP growth at 2.3% for 2012 and 2.9% in 2013, down from its December 2011 estimates of 2.4% and 3.0%.The agency cut its 2012 GDP growth forecast for major advanced economies to 1.1%, down from its December prediction of 1.2%.Recession is expected to hit the Eurozone in the first half of 2012. The Purchasing Managers Index (PMI), which measures investors' sentiment,  was worse than expected in March throughout the Eurozone, as GDP dropped 0.3%  in Q4'11. "Sizeable fiscal austerity measures and the more persistent effect of tighter credit conditions on the broader economy remain key obstacles to growth," says Gergely Kiss, Director in Fitch's Sovereign team.The BRICS economies (Brazil, Russia, India, China and South Africa), will be the main drivers of the global economy in 2012, expecting 6.3% growth in 2012 and 6.6% in 2013. A better than expected US economic recovery was reflected in an improved GDP forecast, up to 2.2% from 1.8%.Fitch warns of a sharp increase in long yields and an oil price shock – a price over $150 pro barrel in 2012 would lower global growth by 0.4% in both 2012 and 2013, while increase in US and UK long yields would have negative impact in the medium term.
You can share this story on social media: