Fitch threatens to downgrade Russia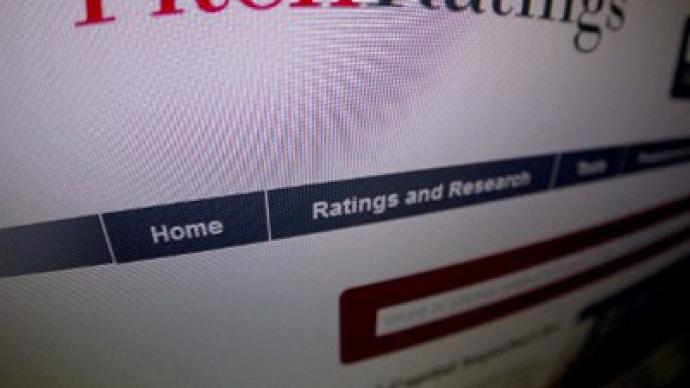 The Fitch rating agency says it may cut Russia's long-term ratings if the Russian authorities fail to implement economic reforms and cut spending.
Russia is rated BBB, one of the lowest of the investment grade ratings. Fitch has reviewed its outlook from positive to stable in January.The agency is concerned the country will boost public spending in the next 6 years to fulfil the pre-election promises of Vladimir Putin. The spending on social issues could reach $160 billion or 8% of projected GDP – this could increase the budget deficit if oil prices fall, warned Fitch."Rapid growth in spending has already widened Russia's non-oil and gas fiscal deficit to 10% of GDP, and pushed up the fiscal break even oil price to around $117 pro barrel for 2012", Fitch said in a statement. "We have previously said that a failure to make progress in reducing the non-oil and gas fiscal deficit back down towards its pre-crisis target of 4.7% is one of the factors constraining Russia's rating at 'BBB'.Fitch pointed out that fiscal tightening would significantly cut the non-oil and gas fiscal deficit. If carried out, it would reduce the damaging impact on the Russian economy and public finances if oil prices fall.Some experts don't share Fitch's anxiety about the costly pre-election's promises. Jacob Nell, chief economist at Morgan Stanley Russia says, the spending program won't burden the Russian economy if reforms take place."The idea is that you do these reforms, you get higher growth and that generates revenues so you can finance your ambitious spending program," he said.During the election campaign Putin pledged to accelerate the pace of Russian economic growth to 7% a year. He hoped Russia will be among the five leading economies in the near future and jump to 20th place in the global index of investment attractiveness from the current 120th.
You can share this story on social media: