Experts: Russian economy needs actions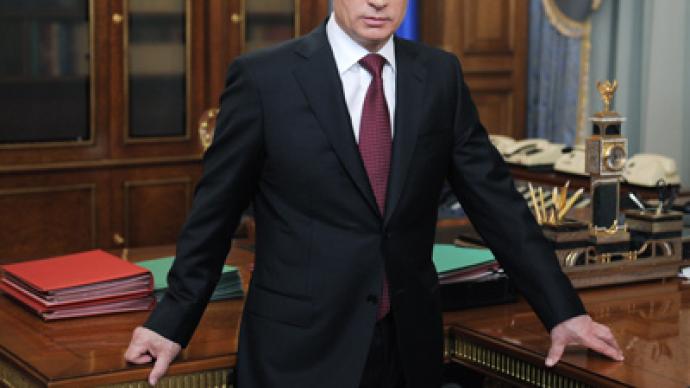 Russian markets reacted calmly on Vladimir Putin's victory in the presidential poll, but experts expect the economic prospects to become clear in a few months as the new government is appointed.
Russian markets traded in black with the MICEX ending up 1.1% and the RTS up 1.51% on Monday after presidential election resulted in Vladimir Putin's victory. Though experts agree that investors feel relief as political uncertainty decreases, they remain cautious about future demonstrations and opposition claims about fraud during the elections. "Russia is the third fastest growing economy in the world and the RTS index was risen 25% this year," explained Liam Halligan, the Chief Economist at Prosperity Capital Management. "But today it's not going to pull that much because this victory [of Vladimir Putin] was pretty much factored in. If there is a big protest tonight and the protest results in violence we will see some kind of reduction on equity price".The economic future of Russia will be determined whether political stability is reached and serious reforms, promised by Vladimir Putin during the presidential campaign begin. Russia entry into the WTO in June will also influence the state of things."All last year Putin was a little bit sceptical about the need of accelerating reforms", says Jacob Nell, chief economist at Morgan Stanley Russia. "But then in December perhaps in response to the protests he seemed to change.  And we got a promise of an anti-corruption campaign at state enterprises and later we had him lay out an ambitious economic program based on stability, on a balanced budget and low inflation".Though the reform program would cost about 8% of Russian GDP, Mr Nell suppose it won't negatively affect Russia's balance sheet."The idea is that you do these reforms, you get higher growth and that generates revenues so you can finance your ambitious spending program", he added.Experts agree, the new government faces challenges on fighting corruption, improving business environment and attracting investments to Russia. Capital outflow is strongly connected with political uncertainty and a poor investment climate, according to Ben Aris from Business New Europe magazine. "If Putin is serious about returning flying capital to Russia, than the key reforms are going to be to do something about corruption and judicial reform, to make property rights enforceable, and the courts believable. And given that strong legal basis, the Russian money will come back very quickly", Aris said.
You can share this story on social media: