Market Buzz: Spain austerity budget does little to quell market jitters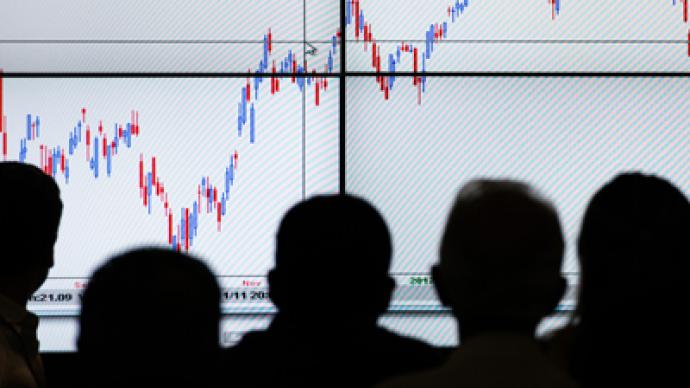 Russian markets are expected to open higher Friday as investors digest Spain's 2013 budget plan and wait for the results of a crash test of Spanish banks.
Russian stocks closed higher Thursday amid mixed economic data from Europe and the US, and rumored stimulus measures in China. The MICEX grew 0.5% and the RTS added 1.2%.
European equities ended in positive territory following a highly volatile session after the Spanish government released its 2013 budget, which favors spending cuts over tax increases. The Stoxx Europe 600 added 0.3%, the IBEX 35 fell 0.2% and the yield on 10-year Spanish government bonds surged above 6%. France's CAC 40 climbed 0.7% and Germany's DAX 30 rose 0.2%.
US stocks rallied Thursday after Spain revealed its austerity plan, and stronger-than-expected data on the US jobs market also boosted indices. The revised government data showed that the US economy created 386,000 more jobs than had been expected. The Dow Jones rose 0.5%, the S&P 500 added 1% and the Nasdaq climbed 1.4%.
Asian markets trended higher Friday, with resource shares among the best performers. The South Korean Kospi and Australia's S&P/ASX 200 both added 0.1%. In China, the Hang Seng rose 0.3% and the Shanghai Composite edged up 1% over speculation of a stimulus plan involving a large cash injection from the People's Bank of China. Tokyo's Nikkei Stock Average bucked this positive trend, losing 0.9%.