Market Buzz: Safety rail on fiscal cliff
Published time: 19 Nov, 2012 05:26
Edited time: 19 Nov, 2012 09:26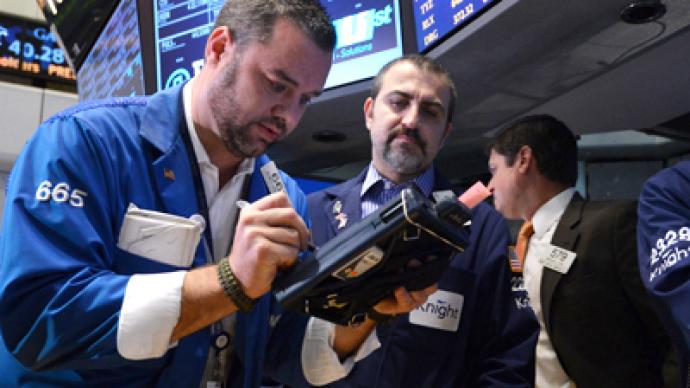 Russian markets are likely to open higher Monday as investors claw back last week's losses amid renewed optimism about the US fiscal situation.
­Russian stocks closed in the red Friday despite growing oil prices. The MICEX shed 0.2% and the RTS retreated 0.4%.
European stock markets closed lower on Friday amid fears of growing tension in the Middle East, while investors closely watched US negotiations on avoiding the so-called fiscal cliff. The Stoxx Europe 600 lost 1%. In France the CAC 40 slumped 1.2%, weighed down by Total oil group. The German DAX 30 shed 1.3% triggered by banking.
US stocks climbed Friday, as negotiations between congressional leaders and President Barack Obama boosted hopes on averting automatic spending cuts and tax increases set to begin at the early 2013. The Dow Jones added 0.4%, the S&P 500 rose 0.5and the Nasdaq Composite advanced 0.6%.
Asian markets rose on Monday led by Japanese stocks, which rallied amid a weaker yen. Japan's Nikkei gained 1.6%, while South Korea's Kospi improved by 1.2% and Australia's S&P/ASX 200 added 0.4%. In China and Hong Kong's Hang Seng advanced 0.65%, but China's Shanghai Composite fell 0.3%.