Market Buzz: Oil saves Russia from global pessimism
Published time: 16 Nov, 2012 05:46
Edited time: 16 Nov, 2012 09:47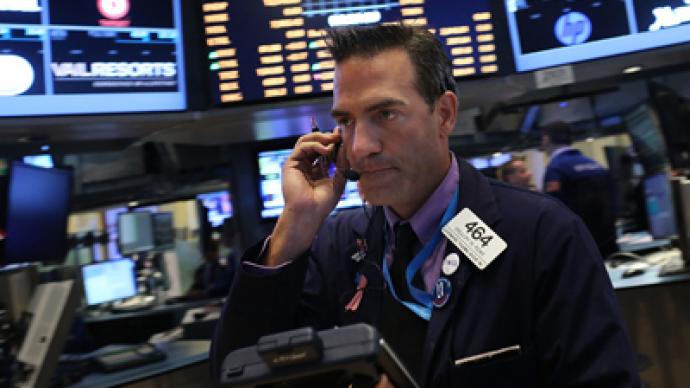 Friday Russian stocks are expected to follow further reaction of US floors to Thursday weak jobless data and corporate news. Higher oil helped stocks outperform global markets Thursday.
"The trade opening on the Russian market…will depend on whether the American grounds manage to stay positive or not," Veles Capital experts wrote in an email.
A routine weekly Thursday US report on the number of initial jobless claims showed worse-than-expected results. The number stood at 439,000, which compares to the expected 375,000. Also, global retailing giant Wal-Mart released revenue below that forecast. And such big corporate names as Wal-Mart, Ross Stores and Limited Brands, the owner of Victoria's Secret, further disappointed investors by issuing profit forecasts that fell short of expectations.
Notwithstanding this, rising oil prices helped Russian stocks to closer higher on Thursday. The RTS added 1.07% to 1, 381.73 and the MICEX went up 1.02% to 1, 386.25.
"Sharpening military conflict in the Middle East was the reason for the increase of 'black gold'. Israel made airstrikes on Gaza in the response to Palestinian missile strikes," Andrey Sakharov of Investcafe explained.
Benchmark oil for December delivery was up 4 cents to $85.49 in electronic trading on the New York Mercantile Exchange.
Asian stock markets mostly struggled to advance in early Friday trading after data showed Europe slipped back into recession and several big US retailers disappointed investors with weak forecasts.
Hong Kong's Hang Seng rose 0.4% to 21,193.50. South Korea's Kospi fell 0.2% to 1,868.06. Australia's S&P/ASX 200 lost 0.2% at 4,341.70. Benchmarks in Taiwan and Singapore fell. Thailand and the Philippines rose.
But Japan's Nikkei 225 stock index jumped 1.9% to 8,998.76, rallying for a second straight day on expectations that the opposition Liberal Democratic Party may win elections next month and pursue more aggressive stimulus policies than the current leadership.
The Dow Jones industrial average closed down 0.2% to 12,542.38. The S&P 500 fell 0.2% to 1,353.33. The Nasdaq composite lost 0.4 % to 2,836.94.
"Positive stats on GDP of Germany and neutral data on GDP of the EU did not make a proper impression on the investors into the European shares so during the day the European grounds remained in the red zone," Veles Capital said.
European stocks closed lower. Britain's FTSE 100 shed 0.8%, the DAX in Germany lost 0.8% and France's CAC 40 fell 0.4%.
The European Union's statistics agency said Thursday that the combined economy of the 17 countries that use the euro contracted 0.1% quarter-on-quarter in 3Q. Surveys pointing to difficult conditions ahead suggest the recession could deepen.