Market Buzz: Eurogroup meeting brings no relief
Published time: 13 Nov, 2012 05:33
Edited time: 13 Nov, 2012 09:33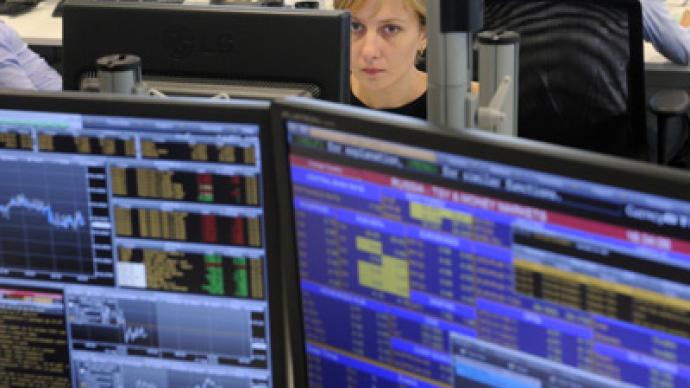 Russian markets are expected to open lower Tuesday amid dropping oil prices and renewed worries over a looming Greek default.
Russian stocks finished on the upbeat note Monday supported by corporate results. The MICEX and the RTS both rose 0.5%.
European stock markets closed in the red Monday, as a Eurogroup meeting failed to resolve uncertainty over Greece's next bailout tranche. The Stoxx Europe 600 lost 0.3%. In France the CAC 40 closed 0.4% lower, while Germany's DAX 30 added 0.1%, supported by Lufthansa's gains.
US stocks closed nearly unchanged Monday, with the reluctant to make big moves before talks to head off automatic spending cuts and tax hikes – so-called fiscal cliff- that set to begin in January. The Dow Jones lost 0.23 and the Nasdaq Composite shed about a half of a point, while the S&P 500 was flat.
Asian markets retreated Tuesday amid concerns over the next tranche of financial aid to Greece and US fiscal challenges. Australia's S&P/ASX 200 dropped 1.2%, while South Korea's Kospi declined 0.9%. China's Shanghai Composite shed 1.4% and Hong Kong's Hang Seng fell 0.9%, while investors awaited the once-in-a-decade leadership changes at the Communist Party Congress. Japan's Nikkei fell 0.6%, erasing early gains, weighed down by the country's weak economic outlook.