Market Buzz: Once again, all eyes on Greece
Published time: 12 Nov, 2012 05:44
Edited time: 12 Nov, 2012 09:44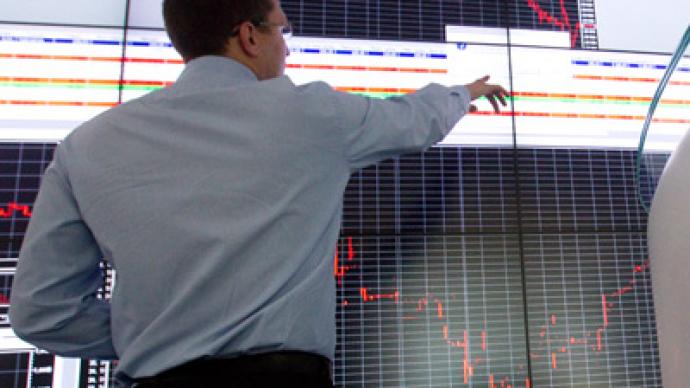 Russian markets are likely to open higher Monday as investors pin hopes on a meeting of eurozone finance ministers about Greece later in the day, while rising oil prices are also expected to boost indices.
Russian stocks closed in the red Monday amid a lack of positive drivers at home and abroad. The MICEX declined 0.45% and the RTS shed 0.86%.
European stocks closed in negative territory Friday amid worries over the region's debt crisis, and upbeat economic data on China failed to inspire investor confidence. The Stoxx Europe 600 shed 0.1%. The German DAX 30 dropped 0.6% on banking losses. Greece's Athens General added 0.9% as the country's 2013 draft budget became the center of attention ahead of a Monday meeting by eurozone finance ministers on the subject.
US stocks closed with modest gains on Friday after a report showed that consumer sentiment had improved to its highest level in more than five years, offsetting worries about the so-called 'fiscal cliff.' The Dow Jones rose less than 0.1%, the S&P 500 climbed 0.2% and the Nasdaq added 0.3%.
Asian markets traded mostly lower Monday on concerns over looming tax hikes and spending cuts in the US. Chinese stocks bucked this trend, boosted by strong trade data released over the weekend. Hong Kong's Hang Seng edged 0.2% higher, while the Shanghai Composite advanced 0.1%. Japan's Nikkei lost 0.55%, despite gains in the automobile and electronics sectors. South Korea's Kospi shed 0.2% and Australia's S&P/ASX 200 declined 0.2%.