Market Buzz: Apple and the Fed in the limelight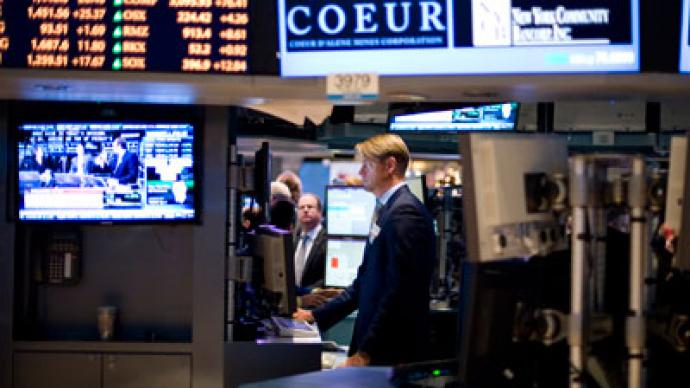 Russian markets are expected to react sharply to comments by US Federal Reserve Chair Ben Bernanke, while gains in China are likely to boost indices.
Russian indices moved higher Monday, supported by strong corporate results in the retail and resource sectors. The MICEX and the RTS both jumped 1.2%.European stock markets closed in the red Monday as investors awaited a speech by US Fed Chief Ben Bernanke on the country's monetary policy. The Stoxx Europe 600 fell 0.4% and the German DAX 30 rose 0.2%, led by gains of chemicals group BASF SE. The French CAC 40 rose 0.1%, supported by banking.US stocks closed mostly lower on Monday after Apple announced a cut in iPhone production. Bernanke's pledge that the Fed's easing policy has a low risk of inflation also failed to cheer investors. The Dow Jones itched 0.1%, the S&P 500 shed less than 0.1% and the Nasdaq Composite lost 0.3%. Shares of Apple fell 3.6% in a $17bn selloff after the WSJ reported that LCD panel producers cut output for Apple amid slower-than-expected global sales of the iPhone 5.Asian stocks traded mixed Tuesday, supported by Japanese gains on the weaker yen; losses by Apple also hit the tech sector. Japan's Nikkei rose 0.7% to its highest level since the end of April 2010. Hong Kong's Hang Seng Index shed 0.3% and the Shanghai Composite added 0.4%, extending gains on speculation that mainland China would open stock markets to foreign investors. Australia's S&P/ASX 200 declined 0.3%, and South Korea's Kospi shed 0.9%.
You can share this story on social media: