Apple cuts orders for iPhone 5 parts, as demand lags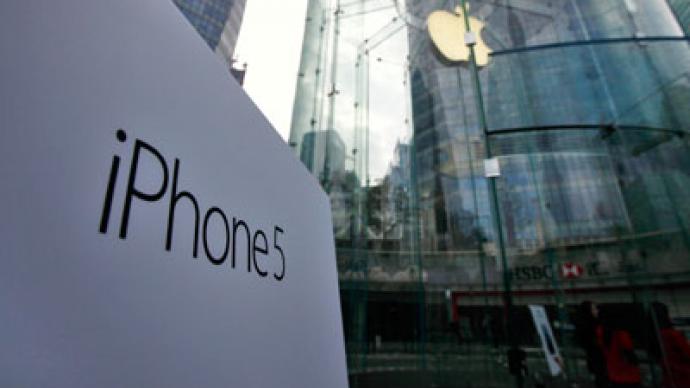 Apple has reduced orders for components for its iPhone 5, as the gadget hasn't prove to be as popular as expected. Simultaneously inexpensive smartphones from its closest rival – Samsung – are gaining in popularity.
Apple's orders for iPhone screens between January and March were almost half the number it had been previously planned, as The Wall Street Journal quotes its sources. Competition from other Android – based smartphones, with Samsung models being the strongest rival, ate into the demand for iPhones. South Korea's Samsung has already left Apple behind in terms of smart phones sales. Inexpensive gadgets by Chinese Huawei Technologies Co is also taking away part of the demand from Apple.As for 3Q 2012 Apple had 14.6% of world smartphone shipments, which is well below its all – time high of 23% registered in 4Q 2011, according to International Data Corporation. Meanwhile, Samsung shares have skyrocketed by 31.3% in 3Q 2012 from 8.8% a year earlier, with the company expecting to set another record operating profit in 4Q 2012 on the back of strong sales of its Galaxy smartphones. Released in September 2012, the iPhone 5 marked Apple's effort to retain its strong market position amidst growing competition. The latest iPhone comes with a longer four -inch screen, which compares to the previous 3.5 inch version.Most recently, Apple was reported it is to launch a budget version of the iPhone, which is expected to help gain a foothold in developing markets. The price tag will reportedly be between $99 and $149, which is approximately a third the price of current models costing $650 without a contract in the US, as Bloomberg reports. The smartphone would be smaller than current models and would be made from cheaper parts.
You can share this story on social media: