Market Buzz: Uncertainty in the air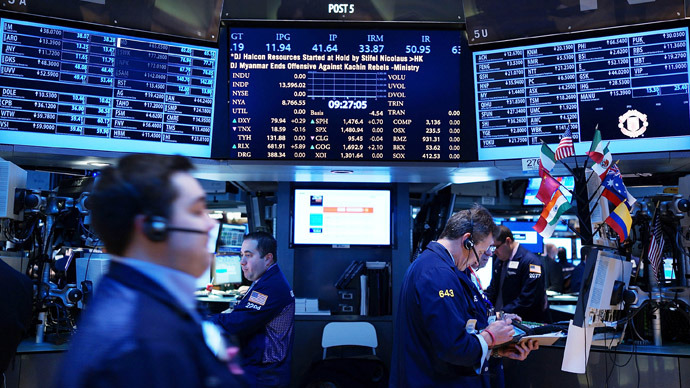 Though rampant uncertainty weighs on the world's stock markets, Russian floors are expected to open trading in positive territory on Monday, following a strong showing on US floors.
Russian stocks went closed in the red on Friday, with the MICEX showing a decline of 0.84% and the RTS losing 1.60%.

"Before the opening of Russia's stocks, the world's trading floors have not showed any unanimity. However, after trading in the United States was closed in positive territory, Russia's markets are likely to start the day with growth," Yulia Voitovich from Investcafe said.

Later on Monday, Russian investors will keep an eye on world events and news from foreign stock markets, Voitovich added.

Monday will not bring much in the way of macroeconomic news. Spain will publish unemployment data at 12:00pm – the number of unemployed is expected to have increase by 77,500 in February, less than in January. The UK's PMI rating for the construction sector will also go public on Monday, and is likely to reach 49.2.

Monday will also bring new data on the index of eurozone manufacturers prices, which will likely show growth of 0.5% compared to January. On Monday, the board of directors of Russian gas giant Rosneft will set a date for an annual shareholders meeting.

European indices showed mixed results last week, with the British FTSE100 going up 0.28% while the German DAX lost 0.43% and the French CAC40 went down 0.62%.

In the US, trading floors showed weak optimism, as the DJIA added 0.25%, the S&P 500 went up 0.23% and the NASDAQ rose 0.30%.

Asian stocked also traded mostly in the red, with the Shanghai Composite declining 2.43%, the Hang Seng losing 1.05% and the Nikkei going up 0.59%.

You can share this story on social media: