Market Buzz: On a conventional commodity wave
Published time: 13 Aug, 2013 06:29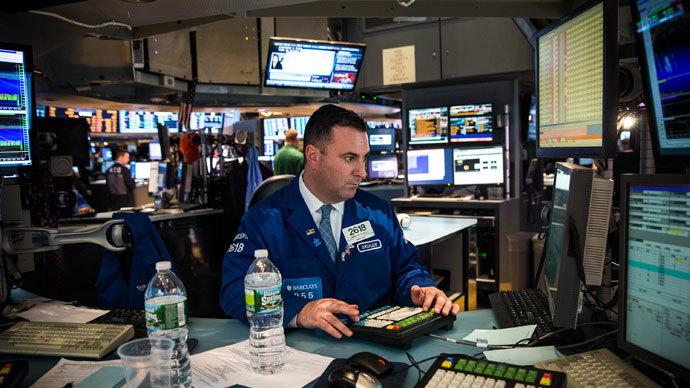 Russian equities are expected for more gains on rising oil and commodity prices, positive yuan data, and a general upward momentum in emerging market stocks.
"It would be better to invest in oil or gas stocks," Kirill Yankovskiy, director of equity sales at UralSib, a leading Moscow-based investment firm, told Bloomberg. Yankovskiy was weighing the commodity approach over investing in Russia's top lender, Sberbank, which he believes is 'overweight' in investments.
Oil prices are swinging between gains and lows, and could translate their pendulum effect on Russian equities during trading Tuesday. Crude oil is up 0.02 percent to $106.13 and Brent is down 0.01 percent at $108.96, nearing $109 per barrel prices.
With nearly 50 percent of Russia's budget revenue dependent on oil and gas, the ruble fluctuates accordingly on commodities.
Novolipetsk Steel, fresh off their company announcement of a 26 percent growth in its Earnings Before Interest Depreciation and Amortization (EBITDA) in 2Q 2013, advanced for the fourth day, fueled also by high commodity prices.
Continued gains will be dependent on oil prices as well as retail sales data from the US, expected at 16:30 MST Tuesday.
Sberbank and VTB both finished high on Monday, Sberbank closing up 1.16 percent, and VTB up 0.85 percent. Rosneft, Russia's largest publicly traded oil company, gained 1.04 percent, while Gazprom, the largest producer of natural gas, dipped 0.03 percent.
The ruble kept on depreciating against the dollar, trading at 33.0201 to $1.00.
Asian floors are trading mostly up on Tuesday on a weak yen and an increase in yuan loans. The Nikkei is up 1.39 percent, the Hong Kong's Seng gained 0.27 percent, but the Shanghai Composite is down 0.20 percent.
European markets will play a strong role on markets today, as a lot of economic data is set for release. The euro zone will announce industrial production and Germany will report on an economic health indicator.
European stocks are mixed. London's FTSE 100 is down 0.14 percent, and France's CAC 40 is also trailing 0.12 percent, compared to Germany's DAX, which is up 0.25 percent, and Amsterdam's EURO STOXX, up 0.05 percent.
The US awaits retail sales data, which should spell more action for floors Tuesday than Monday, when stocks were quiet. At market close, the Dow Jones Industrial Average lost 0.04 percent, the S&P dropped 0.12 percent, and the Nasdaq Composite increased 0.27 percent.