Magnit posts 9M 2009 Net income of 5.862 billion roubles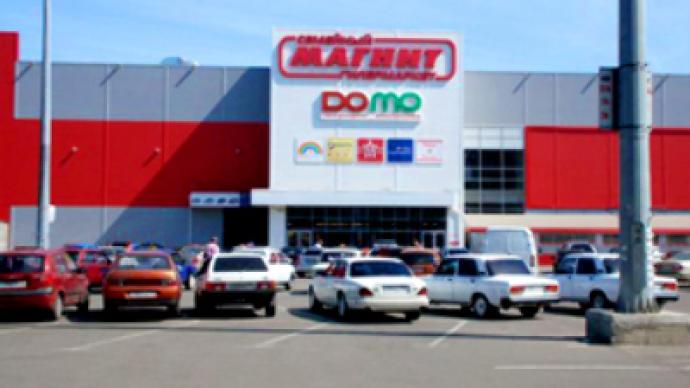 Major Russian discount retailer, Magnit, has posted a 9M 2009 Net Profit of 5.862 billion roubles under IFRS.
The bottom line is up 105% on the 9M 2008 Net Profit of 2.857 billion Roubles, with EBITDA up 60% to 14.2 billion roubles, on the back of a 30% increase in sales to 121.867 billion roubles.
The company attributed the result largely to a 28% increase in sales space, having added 399 stores this year, which came with a 7% increase in like for like sales. That helped offset currency movements which saw U.S. dollar denominated 9M Revenues fall 3%, with 9M EBITDA up 31% and 9M Net Profit up 51%.
Magnit CEO, Sergey Galitsky said the company is looking to continue its investment into expansion with 2010 Capital expenditure the largest ever and logistics facilities a priority, after raising $372 million with new share sales in November.
"The Company carried out the offering and will invest the proceeds into the business expansion. 2010 CAPEX will be the largest in the Company's history and will be targeting our traditional directions. Logistics function developments will still remain the priorities through the construction of new distribution centers, increase of the fleet of vehicles and work on efficiency improvement which will provide the Company with the substantial part of the resource for price intervention directed at the increase of the chain attractiveness".
You can share this story on social media: