X5 posts 1Q Net Loss of $82.1 million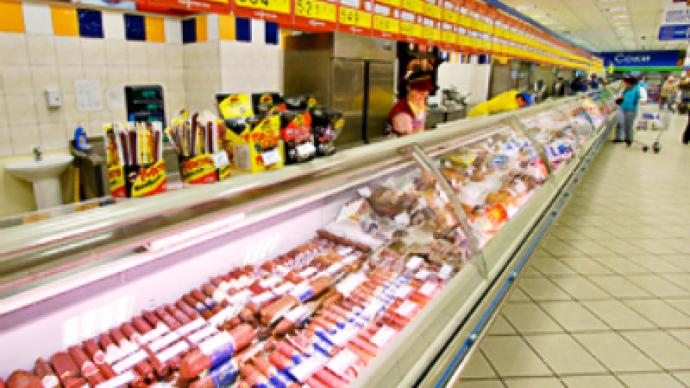 Russia's largest retailer, X5 Retail Group, has posted a 1Q 2009 Net Loss of $82.1 million under IFRS.
The bottom line is down from the $83.3 million Net Profit posted for 1Q 2008, with EBITDA down 8% year on year to $162.7 million, on the back of Net Sales of $1.87 million, also down 8%.
The company attributed the bulk of the bottom line downturn to a non-cash foreign exchange loss, reflecting Rouble based operations reported in U.S. dollars, in the wake of the sharp devaluation of the Rouble over 4Q 2008 and into 1Q 2009.
That saw Net Sales for the quarter down in dollar terms, but up more than 28% in Rouble thanks to 13% growth in like for like sales and expansion.
X5 Retail Group CEO Lev Khasis was upbeat about the results sayings soft discounters were clear winners in the current environment as consumers traded down.

"X5's solid operational performance in the first quarter benefited from our discounters'leading price position, which drove strong growth in customer traffic and like-for-like sales. At the end of the first quarter, we took Pyaterochka's price leadership to the next level,launching our "lowest price in the market on 100% of assortment" initiative. It's phenomenal success is a clear indicator that trading down trends persist, consumers remain extremely price-conscious, and this currently presents a challenging operating environment for other formats."
X5 CFO, Evgeny Kornilov, also highlighted the retailers cost control measures, with the company lowering debt.

"Focus on cost controls enabled us to maintain a stable EBITDA margin compared to the same period last year. We also used our strong cash position as an opportunity to bring down debt and eliminate short-term FX exposure, while continuing selective expansion."
You can share this story on social media: