Magnit 9M 2011 IFRS results: headed for recovery as profitability up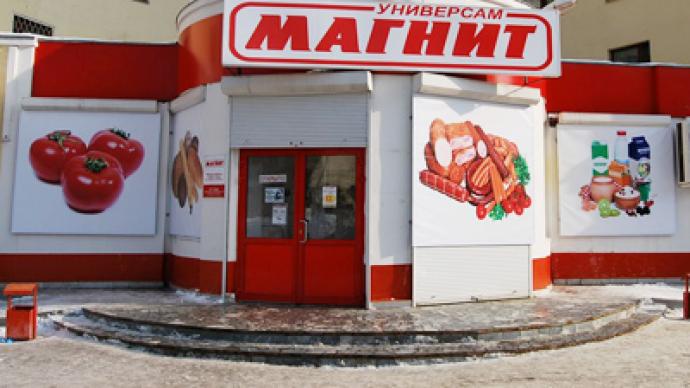 Russian retailer, Magnit, has posted a 9M 2011 net income of 6.98 million roubles under IFRS.
­Although the bottom line dropped by 2.66% year-on-year, top line growth was underpinned by an increase in selling space, as well as a 14.29% increase in like-for-like sales
9M 2011 Financial Highlights in Roubles
Courtesy of RT
­Sergey Galitskiy, the Company's CEO, said the focus on sales increase contributed to the company's achievements.
"One-off as well as regular improvements of commercial terms enabled us to achieve good third-quarter results."

Galitskiy added that the EBITDA results are justified, given the rapid expansion of the company.

"Quick growth remains the priority of our expansion. Besides, we would like to draw investors' attention to the fact that rapidly growing companies cannot have an EBITDA margin comparable to companies with lower growth rates."
The operational results provided for the financial outcome, and were obviously expected by the market says Anton Safonov, analyst at InvestCafe.
"The slowdown of net growth and drop in footfall in stores of all sizes should not come as a surprise to anyone. The revenue growth is attributable to an increase in the number of stores, from 3693 stores in the 9M 2010 to 4767 stores in 9M 2011."
Safonov added that the net profitability is improving despite the net profit decrease.

"Net profitability came close to 3% and amounted to 2.91%, which was also significantly higher than my expectations, however, far from last year's levels."