$8 a gallon: Lukoil gas stations in US protest price policy
Published time: 13 Sep, 2012 11:58
Edited time: 17 Sep, 2012 09:36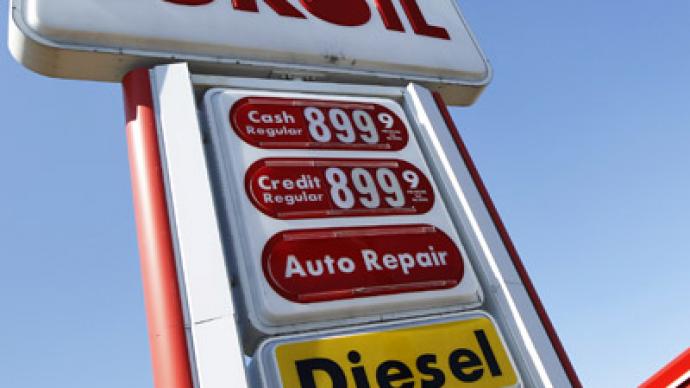 Over 50 Lukoil gas stations in the US have raised prices to more than $8 a gallon to protest the high prices charged by Lukoil North America, that they say leave them at a competitive disadvantage and force them to pass on higher costs to consumers.
Sal Risalvato of the New Jersey Gasoline, Convenience, and Automotive Association said the protest, which started on Wednesday, was aimed at drawing the attention of customers to the challenges facing Lukoil dealers. Owners of Lukoil gas stations claim Lukoil is charging them above retail cost, leaving them unable to compete.
Lukoil is Russia's second-largest oil producer.  Since 2003 the company has opened more than 500 Lukoil-branded service stations in the US. The average gas price in New Jersey is $3.79, according to Gasbuddy.com.
Risalvato says Lukoil sells the very same gasoline to stations in close proximity of each other at different prices in order to 'game the market' and compete with other gasoline brands.

"In doing so, the price may differ by as much as 25 cents a gallon, and place one retailer and the retailer's customers at an enormous disadvantage over another station," he concludes.
Lukoil North America issued a statement defending its pricing practices, known as zone pricing, which it said comply with state law, and said the gas station association is encouraging "public misstatements and ill-conceived actions."