Lukoil to boost investor returns in next decade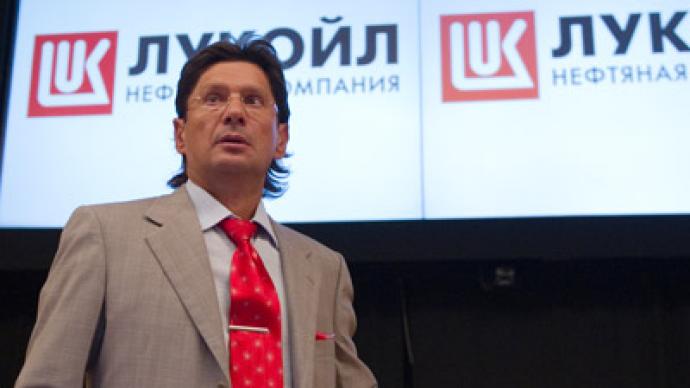 One of the world´s leading oil and gas companies Lukoil says it will boost its dividend payments by 25% in 2012. This comes as a part of the ambitious game plan for the next decade.
Better investor appeal and bigger payments to shareholders are the focus of the oil and gas major's strategy for 2012-2021. The company is hanging its hopes on investment projects, which Leonid Fedun, Lukoil's Vice President , expects to bring in over $100 billion over the 10 years.Lukoil wants to invest about $48 billion in 2012 – 2014, with gas operations planned to become a bigger part of the business. A total of $12bln is planned to be spent on its new gas programme by 2021, which should triple the extraction volumes to 40 billion cubic metres a year, the company said. And the gas share of Lukoil's overall hydrocarbon extraction is expected to go up to 27% by 2021 from 22% in 2011.Becoming more eco friendly and efficient is also a part of the Lukoil plan, as it intends to reach a 95% level of utilization by the end of 2014.More cash will give the green light for higher dividends that are set to go up from the average of 15% of the company´s net result to 25% in 2012. Given Lukoil's 2011 US GAAP net profit of $10.357 billion and the average dividends for 2010 of 59 roubles, or about $2, investors might receive 50 cents more per share in 2012.
You can share this story on social media: