Libya lost $1bn in oil industry chaos
Libya has lost $1billion due to the disruption in oil production in the past five months alone.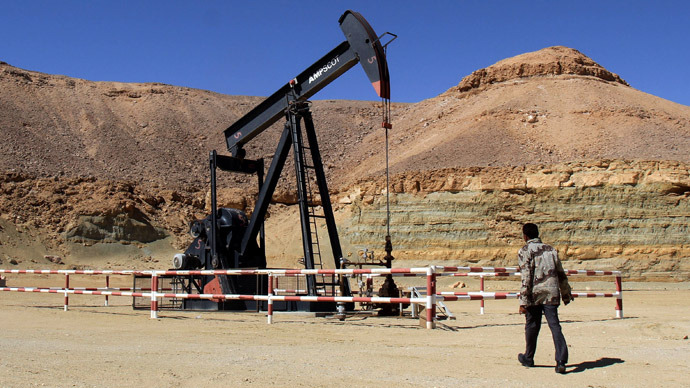 "When fields get in the hands of strangers, production there gets put on hold," Libya's Oil Minister Abdulbari Al-Arusi told the Financial Times.

The Libyan government is trying to solve the problem and has increased the number of oil facility security personnel to 18,000.

"We recruited many former rebels who fought against the Gaddafi regime," Al-Arusi said "In principle, we are able to cope with the problem of the security of the oil industry, but the situation is quite complicated," he stressed.

Companies should consider corporate social responsibility programs for the local communities, said Mr Arusi. "They can offer health and educational services, or train people or lay on some transport, perhaps a bus or an ambulance," he said.

Violent incidents when rival armed groups fight over who gets to guard Libyan oil and gas facilities have become more frequent in post-Gaddafi Libya. Heavily armed militias have seized oil facilities, and local tribes demanding jobs have blockaded oil fields and sea terminals.

Before the 2011 revolution that ousted Muammar Gaddafi, Libya had been a major oil producer. With Africa's largest proven reserves of sweet oil, that account for some 40 billion barrels, the country had been producing at a rate of around 1.6 million barrels per day, according to the Libyan National Oil Company. Libya's Deputy Oil Minister Omar Shakmak recently said the government plans to increase current production from 1.5 million barrels of oil equivalent per day to 1.7 million by the end of this year.

You can share this story on social media: