Six kidnapped in armed assault on private Libyan TV station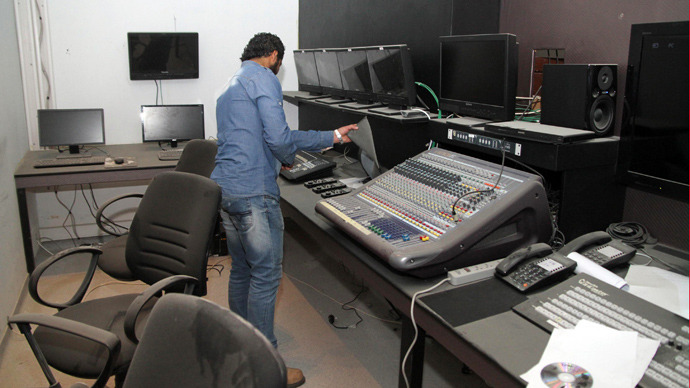 Dozens of armed assailants stormed a private TV station in Tripoli on Thursday, abducting its owner and five staff, releasing most captives soon after. The parliament's human rights commission has urged the interior ministry to take immediate action.
An editor at the state-owned Lana network said the attackers locked the other workers inside one office, torched the surroundings and fled with the six hostages in a jeep to an undisclosed location. They later released five people, but kept Joumaa al-Usta, the wealthy owner, captive

One of the anchors at the Alassema station where the attack took place, Mohammed al-Sharkassi, told another news network that he had also been accosted outside his workplace by "individuals who identified themselves as former rebels." He told Libya al-Ahrar television that he would be freed if he left Tripoli immediately. He added that the rebels were angered by the channel's editorial policies, giving no further details.

Libya al-Ahrar says the attack occurred in the afternoon. The assailants stormed the channel, entering through the windows. The Lana network added that the gunmen smashed equipment. Security forces arrived at the scene promptly after the attack.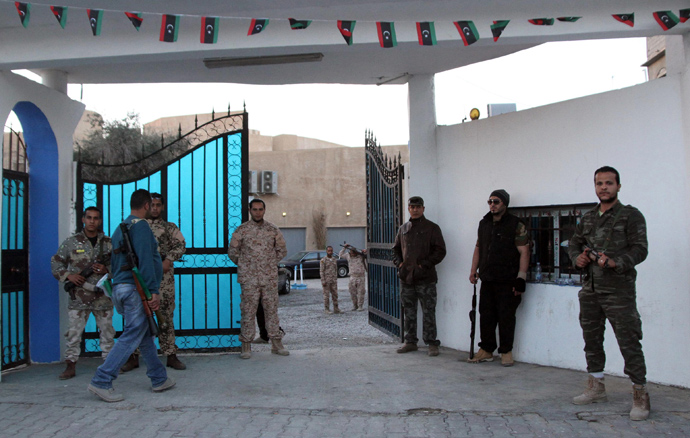 The precise origin of the perpetrators is unknown, although a Lana editor views the attack as a response to Alassema's persistent criticism of the rebels' and as revenge for the channel's coverage of the attack on the National General Congress earlier in the week, when a siege lasted for hours. The lawmakers were at work on a bill to prevent officials from the Gaddafi era from holding political posts in future.

The Alassema station has ties to Libya's National Forces Coalition, who bested the Muslim Brotherhood in the legislative elections in July of last year. The liberal coalition's head, Mahmoud Jibril – the country's western-inclined ex-prime minister, masterminded the 2011 coup that ousted Muammar Gaddafi.

Since Gaddafi's overthrow, media has flourished. But during the bloody revolution that lasted from February to October, pitting Gaddafi loyalists against rebels and NATO forces, tens of thousands lost their lives and the economy of the oil-rich country was dealt a huge blow.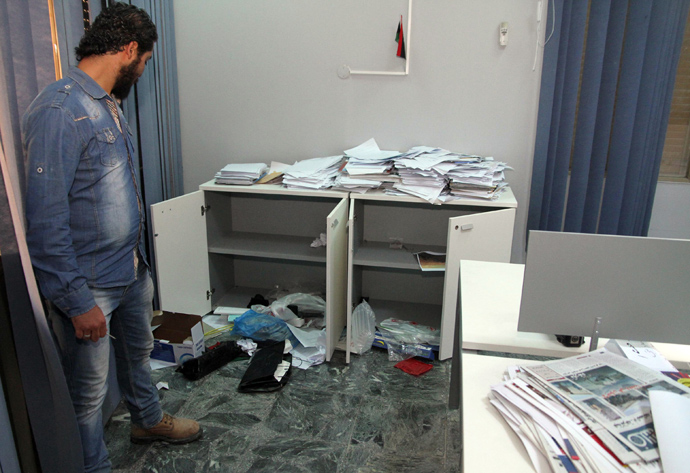 You can share this story on social media: