Tungsten lightbulbs remain competitive despite law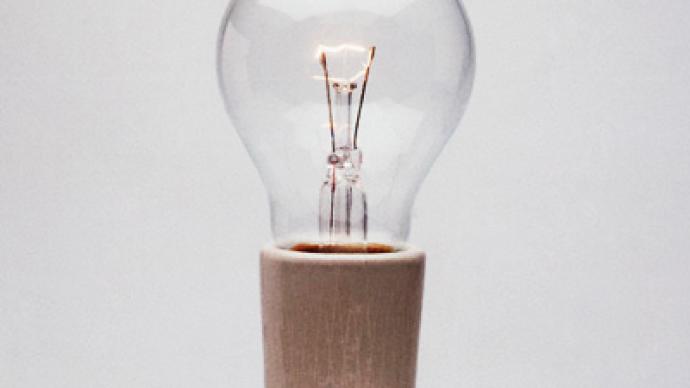 The law on energy efficiency and government efforts to promote energy saving bulbs was not welcomed by the Russian population, while a few factories rebuilt their previous line production for unrestricted bulb production.
The law on energy saving, which came into force at the beginning of the year, imposed a ban on the production and sale of incandescent light bulbs of 100 watts or more. The well known and traditionally utilized bulbs of 100 watts have disappeared from the shelves and stocks of hypermarket and supermarket chains said Kurnosova  Maria official representative of Aushan. "Many Russians tried to stock up on the disappearing bulbs right before the ban was introduced. The situation led to a significant increase of lamps sales in November – December. In comparison with 2009 the number of bulbs purchased by each customer increased."While 100 watt bulbs disappeared from retail chains, consumers invaded district markets and small unique stores popular for variety of in-demand products at low prices which sometimes have access to new modern products explained Andrey Turyanitsa, Director of development at AZ Distribution of household and industrial batteries."Prohibited bulbs are still on sale in small shops and markets, and for those who by means of cost and availability prefer to use incandescent light bulbs some companies have already adjusted the production of incandescent lamps with a power of 95 watts." In a government move to introduce restrictions on incandescent bulb production, two regional factories inverted their production to meet the needs of the prevailing population segment. Ekaterina Belyaeva Sales Director, Trade house "XXI century light" Moscow branch says the new bulbs are in high demand and are more affordable than energy saving bulbs. "The 95 watt bulbs are not yet prohibited for sale and production and are focused on customers who are aware of their tiny budget and do not trust saving energy technology in terms of safety. We have direct contracts with Tomsk lamp factory which was the first to launch 95 watt bulbs production, thus our retail price for these lamps is relatively low as well as energy saving lamps in the range of 58 to 170 roubles depending on watts, while usually, the retail price of energy saving lamps starts from 150 roubles. This happens because retailers add up to 200% to the price of a lamp, when the factory price is approximately 60 roubles per lamp" Trade House Kalashnikovo located in the Tver region was the next to pick up the trend. Alexey Korovashkin Director of Trade House "Kalashnikovo" says the production was adapted to an existing demand and is fully in line with the current law."The production is absolutely legal. We are on the final stage to turn on the engine of production and already work with a number of orders. Our factory created the necessary   technical conditions for the production of 95 watt lamps. The standard on lamps of such power does not exist, but the law on technical regulation has canceled all standards not concerning safety issues, and the company which receives the certificate on the basis of technical conditions, could produce such lamps"Until the government creates comfortable conditions and eases requirements the energy saving modernization will still leave consumers uncertain about the effectiveness and benefits of the new technology.
You can share this story on social media: