Kamaz looks at link up with Belarus competitor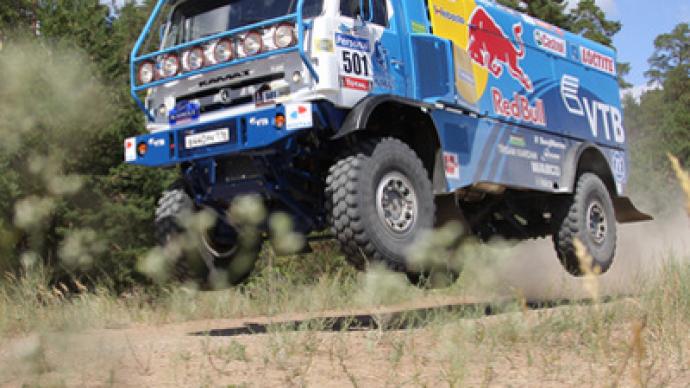 Russian truckmaker Kamaz is in talks with Belarus counterpart MAZ about a possible tie up according to General Director, Sergei Kogogin.
­Kamaz has entered into negotiations with MAZ to increase production in Belarus with Kogogin saying Russia's largest truck manufacturer is looking to acquire a controlling stake.
"We are always looking to acquire 100% of the company or at least a controlling stake."
Kamaz has launched a major investment drive to pull itself away from the economic downturn with a focus on modernizing production facilities, and is soon expected to start joint production with Daimler, which holds a major stake in the company. Kogogin says that a proposal which would see Rostechnology – also a Kamaz shareholder – acquire MAZ production, would result in an expanded distribution chain and more sales.
"Maz can boost our client distribution base and sales of truck parts – engines, cabs, transmissions.  According to Kamaz strategic development plan to 2020, the company will develop joint ventures at the expense of expanding the range, increase production and enhance the localization of strategic partnership projects."
Rostechnology has a 49.9% stake in Kamaz, with Russian investment bank Troika Dialog having a 27.3% stake, and Daimler and the EBRD controlling 11% and 4% respectively.  Rostechnology-Auto division is holding the negotiations with MAZ on behalf of Kamaz. Kogogin said any possible deal would wait until due diligence is completed.
"We are at the beginning of negotiations with MAZ. Rostechnology will hold all talks on the deal. And at this time before official valuation of the company MAZ, Kamaz is not ready to acquire it."
VTB Capital analyst Vladimir Bespalov, says MAZ could add a further 25000 trucks per year to the Kamaz output.
"To compare MAZ with Kamaz –MAZ is worth $1 billion at this time according to production output and sales."