Banco Santander sells out of Russia's Consumer Bank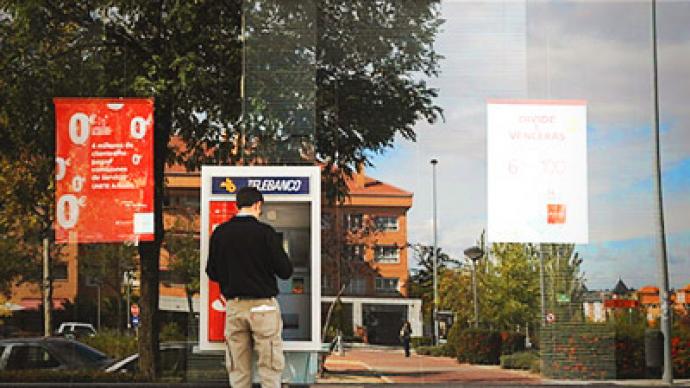 Spain's biggest banking group, Banco Santander, has sold 100% of its Russian subsidiary Consumer Bank, to Orient Express Bank, marking an instance of a global financial player backing out of a Russian position for a domestic player.
­
Orient Express Bank from Blagoveshchensk, Amur region, announced that it had acquired100% of the shares in Santander Consumer Bank (Moscow). Orient Express Bank added that the move will help to strengthen the Bank's position in the Russian market for auto credits.
Orient Express also noted that the move follows another deal in July 2010 to acquire the City Mortgage Bank from Morgan Stanley, with Sergey Vlasov, a head of the board at Orient Express, saying it was looking to develop.
"Dynamically developing by ourselves and attracting the experience of the leading European players, we hope to make the Bank a leader of Russia's retail banking business."
Mikhail Matovnikov, CEO at Interfax – Centre for Economic Analyses, said to Kommersant on Friday that the sale of Consumer Bank reflects a worsening business environment.
"Taken the strengthening position of State banks, lowering business profitability throughout the whole sector and strengthening competition, many foreign players, that didn't manage to develop their business prior to the crisis, will probably have to either sell their assets or enter the M&A market."
However, Alexandra Lozovaya from Investcafe says the decision by Banco Santander reflects other key priorities for the international banking major.
"I think, there are two factors that served as major reasons for Banco Santander to sell its subsidiary.
1. Higher expenses for the development in the European Union by economizing on other countries, for example, on Russia. The Bank plans to acquire a divisional net of Royal Bank of Scotland (RBS). The sum of the deal isn't stated officially, but, according to mass media, it'll be close to 1.8 billion pounds ($2.8 billion). This acquisition (318 offices in the United Kingdom) is a part of the Bank's ongoing strategy to expand into the British market of financial services. Prior to that Banco santander acquired the businesses of Abbey, Alliance & Leicester and Bradford & Bingley. The new purchase will let Spaniards double their share in the British market of financial services – approximately to 8%.
2.Favorable selling environment. Judging by the price growth for the shares in the financial sector, the pace of the recovery in Russia's banking sector made investors happy. For example the MICEX finance index has grown 25% since the beginning of the year, which compares to 14% for the MICEX index. It's likely that Banco Santander found the current price levels attractive to sell the business."