Ulyanovsk prepares for 'Mac attack'
Published time: 10 Dec, 2010 12:41
Edited time: 10 Dec, 2010 17:35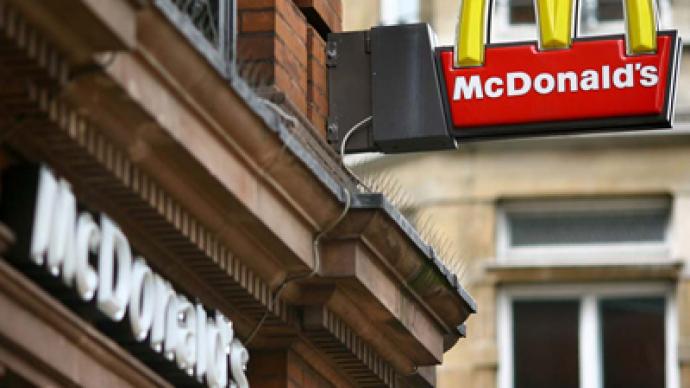 The American restaurant chain McDonald's will invest about $16 million to open five new restaurants in the Ulyanovsk region according to Khamzat Khasbulatov President McDonalds Russia and CIS.
McDonald's opened its first Ulyanovsk restaurant on December 3 and another inner city location is expected to be opened this month. Mcdonalds has rented approximately 400 square metres near the Samolet shopping centre, according to Mcdonald's Russia Vice President, Victor Eidemiller, where it also has a food court location.
"McDonald's rented land next to the shopping center at a rate of 1-5% of sales volume"
Each restaurant is expected to create about 100 new jobs.  Khasbulatov said McDonald's aims to create a unique employment culture.
"McDonald's allows the employee to plan individual time and work schedule, which is especially important for young people and students. In addition, the company provides the opportunity for fast career growth: a majority of its managers and all directors of restaurants began its work as service staff and bottom rank employees at McDonald's"
Ulyanovsk region Governor, Sergei Morozov, says creating a comfortable living environment is a key priority for the region, and added that the McDonald's investment will be acknowledgement of the progress it is making.
It isn't the first attempt by McDonald's to enter the Ulyanovsk market, but Sergei Marinkov Director Ulyanovsk Real Estate Agency Aton, says property management issues have held them back.
"In 2008 Mcdonald's wanted to open a restaurant in Ulyanovsk city center, offering 4% from sales turnover on a 25 year period contract, but the land lords did not accept the offer, finding it unprofitable."