Japan suffers worst September trade since 1979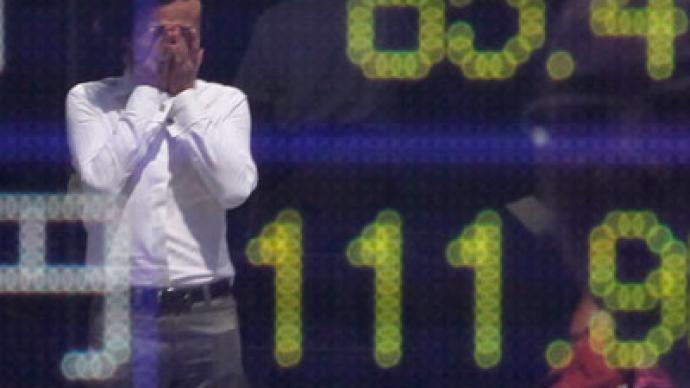 Japan had its worst September trade result in more than 30 years, as European crisis and a surge in antagonisms with its close economic partner China weighed down.
Japan's trade deficit widened in September to 558.6 billion yen (US$7.2 billion), as exports plunged 10.3% year-on-year, according to the Finance Ministry reporting Monday. The September trade balance marked a major turnaround from a surplus of 288.8 billion yen last year, going the deepest into the red since 1979, according to The Telegraph.
Japan's auto industry suffered the most, as exports of cars fell 15% year-on-year in September. This was coupled by a double-digit fall of the country's mainstay – exports of consumer electronics.
The trade figures came as Japan's central bank governor, Masaaki Shirakawa, warned that the risk of shocks to the financial system from the debt crisis in Europe remains high, while slowing global growth is hitting manufacturing and exports.
"We must remain fully vigilant toward market developments," Shirakawa told a quarterly meeting of the bank's regional managers.
A territorial dispute with China that sparked anti-Japanese riots in September took a heavy toll, with exports to China – Japan's biggest trading partner – sinking 14% from a year earlier to 953.4 billion yen ($12.2 billion). Imports from China climbed 3.8 % to 1.28 trillion yen ($16.4 billion).
Lower trade volumes between the close partners should hit Japan harder than China, as the latter accounts for 20% of Japan's total exports, while Japan buys just 10% of Chinese export goods.
While Japan's exports fell dramatically, imports were up 4% to 5.9 trillion yen ($75.9 billion), which was mostly fueled by increased purchases of energy resources for power generation. The imports of fuels jumped 18% in September from a year earlier to 2.15 trillion yen ($27.6 billion), accounting for more than a third of Japan's total imports. That generally came as a result of most nuclear reactors in resource–scarce Japan remaining offline in the aftermath of last year's Fukushima nuclear disaster.
Recession in other Japan's key partners – the USA and Europe- hit the country's trade further, as US-related exports rose just 0.9% in September, while sales to troubled Europe plunged 21.1%.