China-Japan island row could hurt 'more than 2011 earthquake'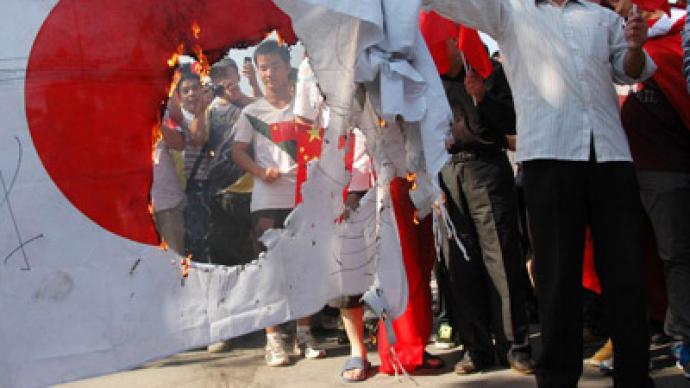 As the territorial dispute between China and Japan is gathering pace, analysts warn it could hurt trade relationships and bring Japanese producers more losses than the earthquake in 2011.
Growing concerns over the future of trade relations between China and Japan pushed down Japanese shares on Tuesday. Nissan, the biggest Japanese car maker by sales in China, fell by 5.2%, showing the weakest performance since May, in Tokyo trading. Honda fell as much as 3%, while Fast Retailing, which operates Uniqlo apparel shops dropped 5.9%, to the lowest level since June 5."The escalating dispute is adding one more layer of uncertainty," said Liu Li-Gang, a Hong Kong-based economist at Australia & New Zealand Banking Group Ltd. (ANZ), told Bloomberg. "Japan is now more reliant on China for economic growth than vice versa. Its already weak economic recovery may falter. China will suffer less."Meanwhile the China Automobile Dealers Association has warned the protests will hurt sellers of Toyota, Nissan and Honda cars in China more than Japan's March 2011 earthquake. Many showrooms in China selling Japanese cars have closed after some outlets were attacked by protesters, said Luo Lei, deputy secretary general of the Association.On Monday a number of major Japanese companies announced factory shutdowns and closed shops in China in the days before a possible fresh round of anti-Japanese protests. Toyota Motor Corp., Honda Motor Co and Nissan Motor Co. halted production at some plants, while electronics major Panasonic said one of its plants had been sabotaged by Chinese workers and would remain closed through Tuesday.The two countries have been arguing over a group of uninhabited islets in the East China Sea. Last week the Japanese government said it had bought three of the islands owned by the Kurihara family. The move infuriated Beijing and triggered large-scale protests across China.China and Japan – Asia's biggest economies – generated trade worth $345 billion last year. China was the largest market for Japanese exports in 2011, while Japan was the fourth-largest market for Chinese export goods. China's exports to Japan reached $148.3 billion last year while it imported $194.6 billion of Japanese goods, according to Chinese customs figures.