Samsung wins over Apple in Japanese patent case
Published time: 31 Aug, 2012 08:31
Edited time: 31 Aug, 2012 12:31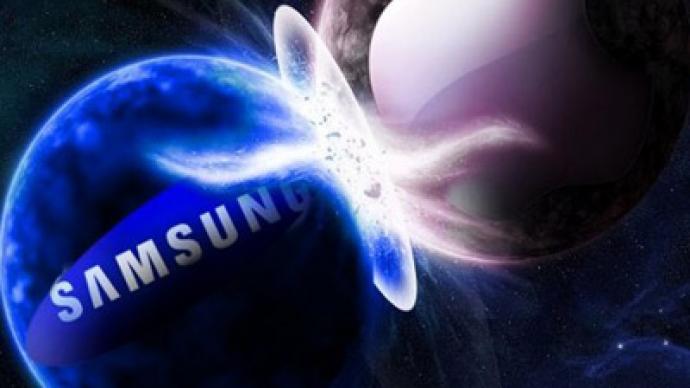 A Tokyo court has ruled that Samsung Electronics' smartphones and tablets didn't infringe an Apple invention for synchronizing music and video data with servers.
­"It's hard to believe the products belong to the range of technologies of the claimant," Tokyo District Judge Tamotsu Shoji announced in dismissing Apple's case. The judge also ordered Apple to pay the costs of the lawsuit.
The court ruling pushed Samsung shares up 0.7% on the Korean floor. "We welcome the court's decision, which confirmed our long-held position that our products do not infringe Apple's intellectual property," Samsung said in a statement. Meanwhile a representative of Apple in Japan didn't comment the verdict.
The Japanese ruling awarded Samsung with a victory after a separate case in a US court found last week that Samsung violated a number of Apple's patents. The jury in California awarded Apple about $1 billion in damages. Since Samsung's infringement was also deduced to have been "wilful", the damages could be tripled. Apple seeks to ban US sales of eight Samsung Electronics mobile devices, and an injunction hearing has been set for September 20.
Last week a South Korean court fined both Apple and Samsung for infringement of each others patents, but decided that Samsung did not violate Apple's design. The court imposed a limited ban on sales of the infringing products in South Korea.
In a development in another of Apple's patent battles, this time with Google, Google Inc CEO Larry Page and Apple CEO Tim Cook have been reportedly conducting behind-the-scenes talks about a range of intellectual property issues. According to Reuters, Page and Cook are expected to talk again in the coming weeks amid ongoing legal disputes between Apple and Samsung, which uses Google software.