Japan lawmakers strike deal to avoid fiscal deficit
Published time: 13 Nov, 2012 09:50
Edited time: 13 Nov, 2012 13:50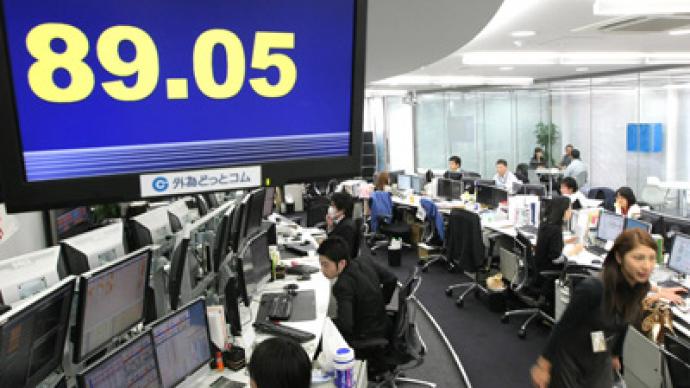 Japan's policymakers are struggling to fix finances ahead of parliamentary elections as the ruling party and the opposition agreed to pass a deficit funding bill in parliament in order to avoid its version of a 'fiscal cliff'.
­"I welcome the fact that the three parties have reached an agreement," Chief Cabinet Secretary Osamu Fujimura told reporters today in Tokyo. "It is my strong hope that the bill itself will be enacted quickly."

The agreement calls for the authorization of deficit-financing bonds for the current fiscal year ending in March, the three upcoming years. The measure is crucial to borrow some US$480 billion and fund roughly 40% of this fiscal year's budget. The bill would pass in the lower house Thursday and is expected to come to the upper house by the end of the month.
This is a part of Prime Minister Noda's strategic plan to support the country's economy along with an unpopular plan to raise the sales tax from 2014.
Without it, the government could run out of money by the end of this month and would have to stop debt auctions next month, bringing the heavily-burdened economy to the brink of recession.
Until then, the deal had been blocked by the upper house of parliament, leading Finance Minister Koriki Jojima to warn the government not to increase state debt. To reach the deal the ruling party had to make some concessions including reviewing budget spending for the current fiscal year and limit deficit bond issuance.
On Monday Japan reported that its economy contracted last quarter by 3.5%, the most since the earthquake and tsunami in early 2011, while exports and consumer spending slumped. Japan's general government debt is expected to hit 239% of GDP by the end of 2012, compared to the average 39% for OECD economies and 8% for 'A' –rated economies.