Off the financial hook: Ireland successfully passes final review of 85bn euro bailout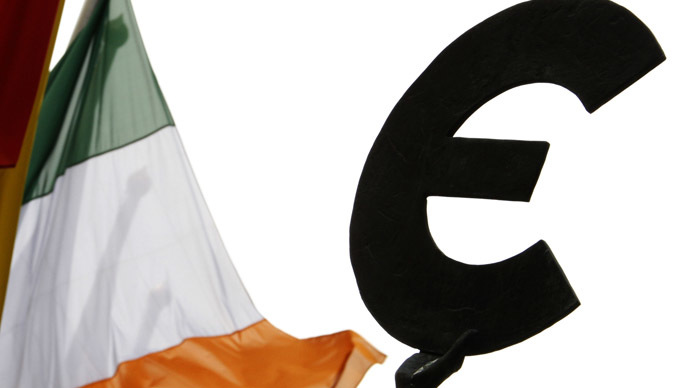 Dublin has withstood the final test from the troika of international lenders, which gives Ireland green light to become the first EU country to exit a bailout program in December. The country will return to going directly to bond markets for finance.
"This is a significant day that many thought, and some feared, would never be reached," Reuters quotes Finance Minister Michael Noonan. "The effort of the Irish people in working towards this goal has been unprecedented."
The formal announcement from Ireland's government saying the country is ending the three-year bailout program is expected on December 15.
Ireland asked for a bailout from the European Central Bank, European Commission and the International Monetary Fund in November 2010, when the country was on the brink of bankruptcy. The remainder of the "lifeline package" will be distributed in the coming weeks, with no more financial strings linked to the troika of lenders from 2014.
The exit from the international bailout doesn't mean a complete economic victory, as a number of threats remain. The first is weak domestic demand that was eroded by the austerity measures needed to meet the terms for receiving bailout money. Since foreign demand is also subdued, the country's recovery remains a question.
"Ultimately the root of the problem was a banking crisis, unlike in Greece where it was a fiscal crisis," as Reuters quotes Philip Lane, Professor of International Macroeconomics at Trinity College Dublin. "There have been banking reforms but challenges remain. There is the issue of the mortgage debt in the banks. They face stress tests next year, but taxpayer exposure is now limited."
The Irish Government remains upbeat, saying the economy should make a major turnaround and switch to a 2 percent growth from 2014.