iPad flies high: Apple product helps air carrier reduce fuel costs
Published time: 5 Jun, 2012 14:29
Edited time: 5 Jun, 2012 22:39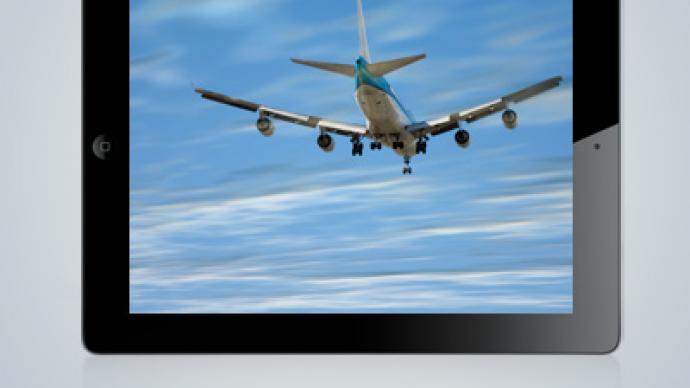 A new Singapore air carrier hands out tablet computers to travelers in a bid to cut fuel cost.
Singapore's new long-haul budget carrier Scoot has replaced its in-built TVs with iPads in an effort to cut on fuel spending. 
"One of the reasons for using iPads for in-flight entertainment is that they are lighter than the traditional inflight entertainment systems and hence save on fuel," a spokesperson told AFP.
Fuel is one of the biggest expenses for the airline industry and carriers including Singapore Airlines (SIA) blame rising oil prices as a major factor for slumping profits.
However, only Business class passengers flying from Singapore to Sydney were handed iPads pre-loaded with movies, TV shows and games, while those in economy were offered the use of the tablet computers for $17, which seems to be quite pricy, considering that the starting price of tickets for the flight is roughly $122.
Scoot was launched in November 2011 by Singapore Airlines as a budget alternative to regular airlines. It is promising fares 40 per cent below that of full-service airlines and including taxes and surcharges, but not extra items such as meals, drinks, entertainment and checked luggage.
But those who are willing to compromise between cash and comfort staying away from in-crew entertainment and food, will benefit, saving half of the $400 ticket for a regular flight to Sydney.