Market Buzz: All eyes on German bailout verdict
Published time: 12 Sep, 2012 06:48
Edited time: 12 Sep, 2012 10:48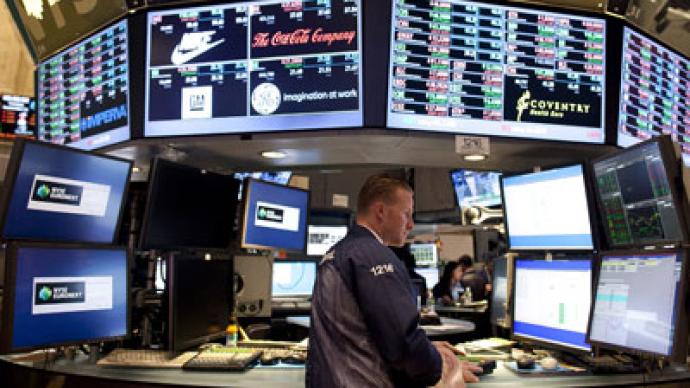 Russian markets opened higher Wednesday on upbeat performance in US and Asian stocks, with investors anticipating a decision by Germany's Constitutional Court on the fate of the European Stability Mechanism.
The Micex was up 0.15% in the first minutes of Wednesday's trading session, and the RTS added 0.41%.
Asian stocks rallied on Wednesday with investors encouraged by comments from Chinese Premier Wen Jiabao and optimistic about key planned announcements from Europe and the US. Jiabao pledged that China would meet its official target of 7.5% economic growth for 2012. Japan's Nikkei Stock Average rose 1.3% and South Korea's Kospi gained 1.6%. In China, Hong Kong's Hang Seng Index rose 0.8% and the Shanghai Composite shed 0.6%.
US stocks also rose on expectations that the US Federal Reserve would unveil new measures to stimulate growth. The Dow Jones Industrial Average finished 0.52% higher, the S&P 500 rose 0.31% and the Nasdaq inched up 0.02%.
European investors were more cautious ahead of the German court's ruling on the eurozone bailout fund and the US Fed's likely stimulus plan. The FTSE 100 traded flat on Tuesday, up 0.02%. Burberry was the main drag on the FTSE, losing nearly 21% after the British luxury brand warned that its full-year profits would be at the lower end of market forecasts as store sales slowed. Germany's Dax index rose 1.3%, with the country's Deutsche Bank rallying 4.1% after announcing it would not ask shareholders for more funds to boost its capital base.
"Investors seem to be picking up European stocks aggressively ahead of today's German Constitutional Court ruling on the legality of its contributions to the ESM bailout fund, which indicates that they are fully expecting the court to rule in favor," Angus Campbell, head of market analysis at Capital Spreads said. "It really is a surprise to see the FTSE struggling to gain any traction when other indices on both sides of the Atlantic are racing higher."