Indian airline to hire female-only cabin crew to save on fuel costs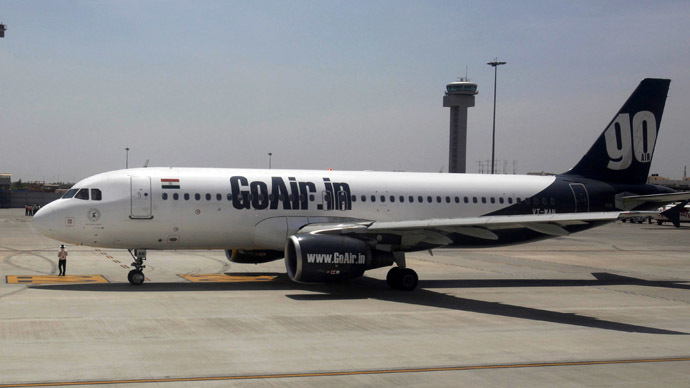 Indian low-cost airline GoAir has calculated it could save more than $500,000 a year by hiring a female-only cabin crew, as women are on average 20kg lighter than men.
In a move to trim fuel costs, the airline is considering putting a hiring freeze on heavier male cabin crew applicants in favor of lightening the airplane load.

40 percent of GoAir's current crew members are male, and will continue their contacts with the airline.

"We are looking at every possible way of cost-cutting to remain profitable," Giorgio De Roni, the company's chief executive, told the Times of India.

The airline wants to expand its 15 aircraft fleet to 80, and employ a total of 2,000 cabin crew and pilots, and burning less fuel, they believe, will help them achieve this aim quicker.

GoAir has implemented similar weight-saving tactics as other airlines- luggage fees, lighter in-flight magazines and blankets, and less food and drink on board.

GoAir's new aircraft will help reduce the fuel used by 5 percent by installing 'sharklets', or wingtip devices.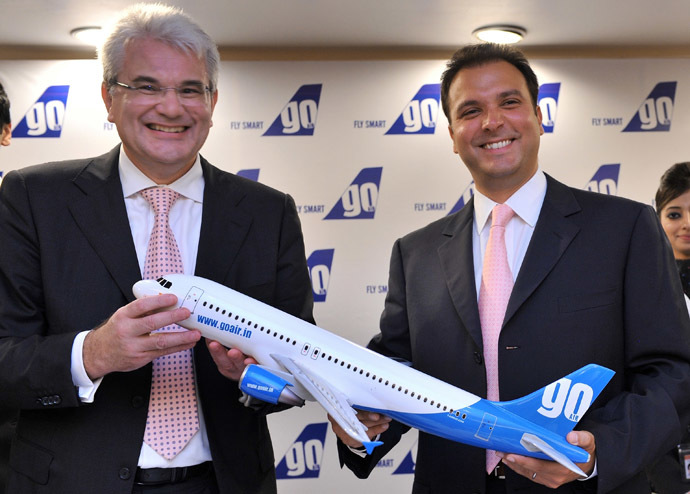 Rupee rut

The rupee's sharp fall against the dollar has tightened the airline's budget, coupled with rising jet fuel prices, the Times of India reported.

"The rupee's fall has hurt the industry badly. All major expenses – aircraft leasing, spare parts and fuel costs – are linked to the dollar," De Roni told the Times of India.

The rupee has lost more than 8 percent against the dollar so far this year, and it dropped below 60 against the dollar to 59.911 early Thursday, continuing its decline.

India's fiscal deficit , and the weak rupee, will continue to drop when the US Federal Reserve cuts back on stimulus spending.

Jet fuel prices have provided a challenge for the entire airline industry, which has created a demand for new aerodynamic and fuel efficient technology.

Jet fuel is a highly refined form of petroleum-based oil, with extra additives and purification processes to prevent freezing.

The summer season is also challenging for small airline companies, as demand is usually highest during the summer peak travel season.

US jet fuel inventories stand at 39.83 million barrels, down from 40.26 million barrels the previous week, according to the US Energy Information Administration. The stockpile decrease drove demand to its highest in nearly a year.

You can share this story on social media: