Ikea sells trademark for 9bln euro
Published time: 9 Aug, 2012 13:55
Edited time: 9 Aug, 2012 18:31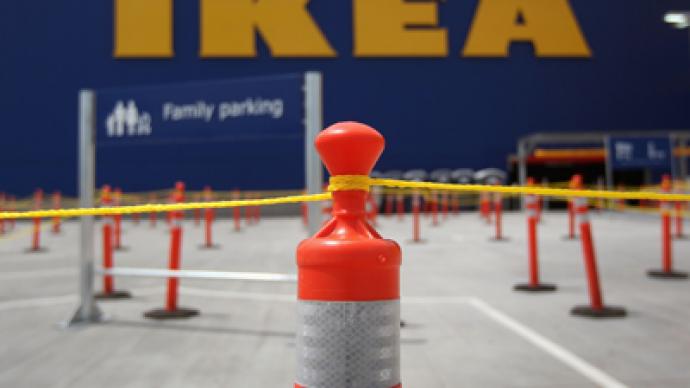 Swedish furniture giant "IKEA" has sold its trademark for 9 billion euro to one of its subsidiaries, putting the book value on the brand.
­Ikea said its Liechtenstein-based Interogo Foundation sold the brand name to Inter Ikea Systems on January 1, 2012.
The aim of the transaction was to consolidate and simplify the group's structure. Anders Bylund, Ikea Group Head of Communications told AFP, this was "an internal transaction, which had no external effects " but the trademark "now has a book value."
Ikea is a family-owned company and was founded in 1943 by Ingvar Kamprad. At the age 86 he is still actively involved in the business and often appears on lists of the world's richest people.

Despite the rather high price IKEA is not the most expensive brand in Sweden. The clothing retailer Hennes & Mauritz (H&M) ranks first with its trademark estimated at 15 billion euro.

The two Swedish companies rank 89 and 58 place respectively are among the world's most expensive brands. But the top of the list belongs to Apple's trade mark, which is estimated to be worth $183 billion.
Russia's MTC (Mobile Telesystems) ranks 80 among the world's top 100 most valuable brands with its trademark worth $10.88bln, while Sberbank holds 99th place with a trademark valued at $8.54bln