PPF Group flags major Home Credit Bank expansion plans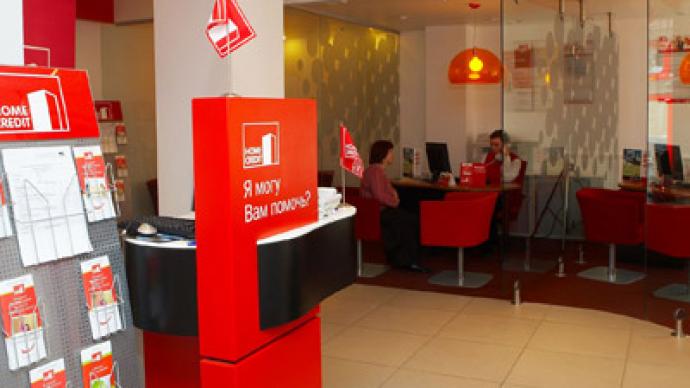 The PPF Group, investment and financial group, has flagged a major expansion of its Home Credit Bank (HCB) retail banking chain in Russia.
The expansion plans include a sharp increase in the number of retail bank offices over the next 18 months. Milan Tomanek, PPF group spokesman told Reuters the chain will grow from 500 to 2500 thousand offices.
The PPF group owns 100% in Home Credit Bank trough HCBV and controls 50%+1 share in Russia's leading consumer electronics and household appliance retailer, Eldorado.
The expansion plans will make HCB a much bigger player in the Russian retail banking sector, following Sberbank with 20000 retail offices, Rosbank with over 682 and VTB with 560.
Vladimir Gasyak, deputy president of the HCB, confirmed expansion plans saying that the banks operational performance and growing retail operations call for expansion
"We have a large growth in lending. Eventually, the volume of loans in cash for the year increased more than fourfold, while the amount of POS-lending remain stable"
Ivan Svitek, Chairman of the HCB, said increasing the number of branches addressed a key need.
"The Bank is gradually moving towards the development of universal retail banking, while maintaining its leading position in POS-lending. In Russia, only 1% of the population use online banking, most customers still opt for direct personal contact in the office"
Andrew Sokolsky, senior vice president of Alfa Bank, says HCB expansion costs will vary depending on the office format and their number.
"A new bank office will cost around $300 thousand to 500 thousand depending on the format, so the volume of investments, which require the opening of two thousand branches will be in the range from $600 million to $1 billion"
Elman Mehdiyev, board member of GE Money Bank, says effective management can leverage an expanded retail presence.
"The effectiveness of retail bank business is based on sales operations, cost management and loan portfolio management. All these indicators get worse and deteriorate during the crisis leading to losses pulling back return on investments into chain expansion"
Jiri Smejc, Chairman at PPF, speaking with Business RT, has highlighted that investment in Russia is now the major focus of PPF and that more could be on the way, particularly if its fits with PPF's existing asset base.
"Our current assets, group assets in Russia, is something like $7-8 billion. Russia is now something between 60-70% of our overall group assets. If you are speaking about what is reasonable for us is something that has value creation something like one billion, otherwise it doesn't make sense for us or it must be some add-ons to our current investments like for Eldorado it could be increasing of number of shops significantly, is that what we are doing right now we are investing something like one hundred million US dollars, or it could be some additional acquisitions."