Athens finalizes austerity package with Troika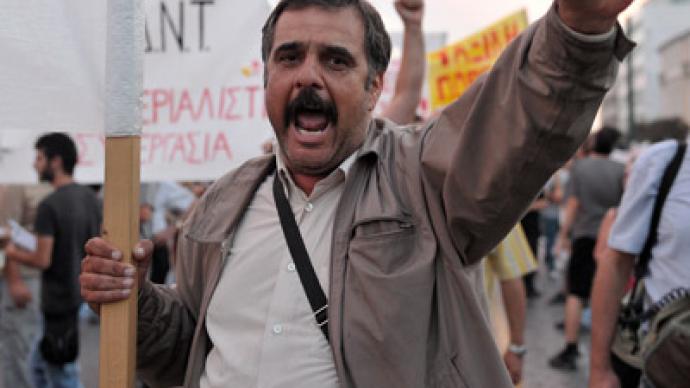 Greece has reached a deal with international lenders on most of the measures in a new 13.8bln euro pack of savings and tax increases to get the next tranche of international aid, according to Finance Minister Yannis Stournaras.
"We are in full agreement on almost all the issues… What remains is to reach a compromise on labor reforms and civil servants, then finalize measures to reform products and services markets in order to bring down prices," he told the Financial Times.Greek authorities and the representatives of the European Commission, the European Central Bank and the International Monetary Fund – the so-called "troika" – are expected to finalize the remaining issues next week when talks resume.Earlier Stournaras has reportedly agreed with officials from the Troika to raise the retirement age in Greece by two years to 67, a move expected to save up to $1bln. The two sides also agreed on 6.5 billion euro of cuts in wages, pensions and benefits and 1.5 billion euro of savings from reform of the public sector."We made significant progress… We agreed on most policy issues, and we expect the few that remain to be covered very soon," Poul Thomsen, the troika's head of mission, was quoted by Greek media as saying.The agreement would enable the troika to make a positive report on the Greek economy, crucial for Athens to get a €31.2bn tranche from its current bailout package by mid-November, Stournaras said. Otherwise Greece will go bust as early as the end of November, according to the country's PM Antonis Samaras.
You can share this story on social media: