Greece: Rolling down the hill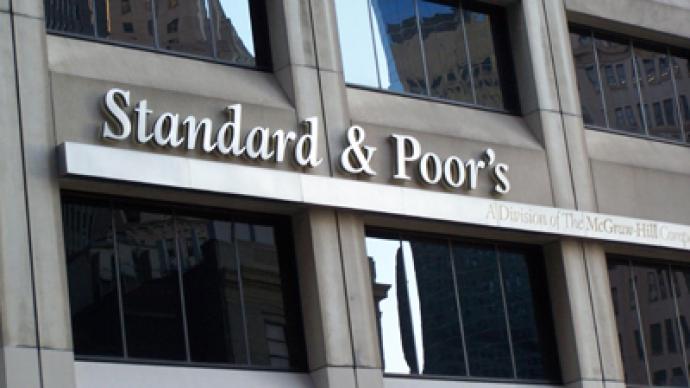 Greece may face another downgrade by Standard & Poor's on signs the indebted nation will need more aid from European Union lenders.
The rating agency revised Greece's CCC rating, which is already eight levels below investment grade, to negative from stable, attributing the change to Greece being too dependent on bailout loans from the EU and International Monetary Fund rescue package.The country's GDP is seen to be shrinking by as much as 11% in 2012 and 2013 and it may need as much as €7 billion ($8.7 billion) in additional funds, or 3.7% of its gross domestic product from the fund, S&P said.Officials from the European Commission, European Central Bank are set to review Greece's economic program next month to decide whether Greece will get additional funds needed to remain in the 17-nation euro area.Greece has obtained two bailouts totaling €240 billion from other euro zone lenders and the International Monetary Fund.The country is in desperate need of more loans and has imposed harsh austerity measures, slashing pensions and salaries, repeatedly hiking taxes and increasing the retirement age in order to qualify for rescue-loan disbursements and the demands of EU officials.Prime Minister Antonis Samaras has met with the leaders of the two parties supporting his coalition government to negotiate a 11.5 billion-euro package of budget cuts demanded by the creditors over the next two years. Finance Minister Yannis Stournaras said the government is still working on identifying almost a third of the austerity cuts."We see the likelihood of shortfalls, owing to election-related delays in the implementation of budgetary consolidation measures for the current year, as well as the worsening trajectory of the Greek economy," S&P said. "As a result of this economic weakness, and due to the lack of progress on tax administration reforms, collection of personal, corporate and indirect taxes is well below target for 2012."The Greek vote in June was seen as crucial since it could determine whether Greece would leave the joint euro currency, or agree to austerity cuts and get a bailout. Fears of a Greek exit from the euro receded after the conservative New Democracy party came first in the critical vote and pro-bailout parties won enough seats to form a joint government.