Could Geuro save Greece?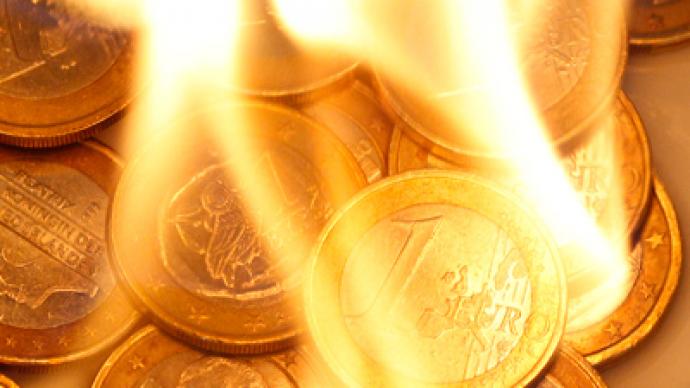 Introducing a parallel currency could be Greece's best chance to stay in the euro and avoid a devastating default, according to research from Deutsche Bank experts.
The study suggests Athens is unlikely to leave the single currency as this would result in "widespread default and a collapse of the banking sector". But if Greece's next elections bring in a government opposed to international bailout, a Troika of international lenders including the IMF, the EU and the ECB could stop financial help to the country. In this case, a parallel currency dubbed the "Geuro" could emerge to balance the budget and service debts, experts say. "A plausible response of the Greek government to the shortage of euro cash, as a result of the end of financial transfers, would be to issue debtor notes to its creditors," Deutsche Bank said. The Geuro would be used for debt repayments, and the euro for payments within the country, according to Deutsche Bank. Though the Geuro would strongly devalue against the euro, it could be strengthened through structural reforms and balanced fiscal policy for a future return to the euro.The idea of a parallel currency is nothing new for markets facing high inflation. In 1970s Israel and 1980s Bolivia the US dollar was used as a standard measure of value, while local currencies were used for everyday payments.  But some experts are skeptical about the idea in Greece as it would result in problems with conversion, while investors are unlikely to be interested in a highly devalued currency.
You can share this story on social media: