Greece faces 20 billion budget gap doubling expectations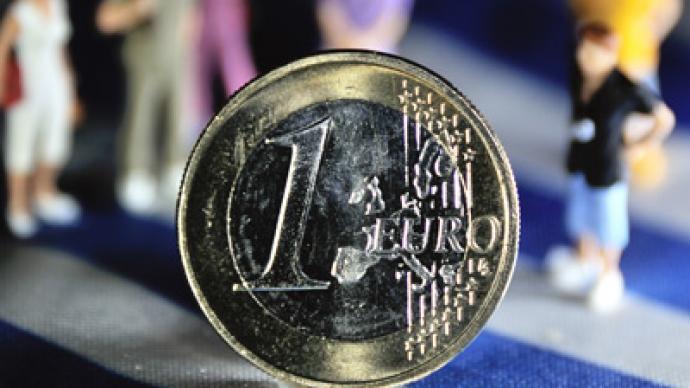 The Greek government reportedly faces a budget shortfall of about 20 billion euros in its effort to meet the international requirements for financial help.
The budget deficit is almost twice as big as previously expected, German magazine Spiegel reported, citing preliminary findings by the European Commission, European Central Bank and International Monetary Fund – so called "troika".The country can get the next 31 billion tranche of 173 billion euro bailout only when the deficit gap is closed. If Athens fails to get the next aid slice anticipated since June, the government could run out off money next month. Greek Prime Minister Antonis Samaras is believed to have asked Greece's public creditors several times to write off part of the country's debts, according to Spiegel.Last week Athens admitted it will slightly overshoot its deficit targets this year due to the deeper recession. "We will have a (primary) deficit equal to that which has been budgeted in nominal terms. As a ratio to gross domestic product, it will be a bit higher because of the recession," Greek Finance Minister Yannis Stournaras said. He explained this year's primary deficit would be 1.5% of GDP, compared to a target of 1%.Troika officials are in Athens to finalize negotiations with the Greek government on conditions of the further aid. Though both sides agreed on 9.5 billion of 11.5 billion euro of savings, as well as on raising the retirement age, they failed to reach a deal on Friday. The talks are due to resume this week.The European Commission and the German Government are divided over the timeline for a decision on Greece. The Commission plans to reach a deal at the next EU summit on October 18-19 as the troika finalizes its report on Greek finances. But Berlin insists reliable figures would not be available until early November. Meanwhile Greece has found support from French Prime Minister Jean-Marc Ayrault who called on giving Athens more time to meet deficit targets set by international lenders. "We can already offer it more time…on condition Greece is sincere in its commitment to reform, especially fiscal reform," he told French Mediaportal. Earlier this month Greek PM Samaras urged French and German leaders to provide a 2 year extension to its austerity program, but they reacted coolly to his request.
You can share this story on social media: