Google cuts 4,000 jobs at Motorola amid restructuring
Published time: 13 Aug, 2012 11:55
Edited time: 13 Aug, 2012 15:55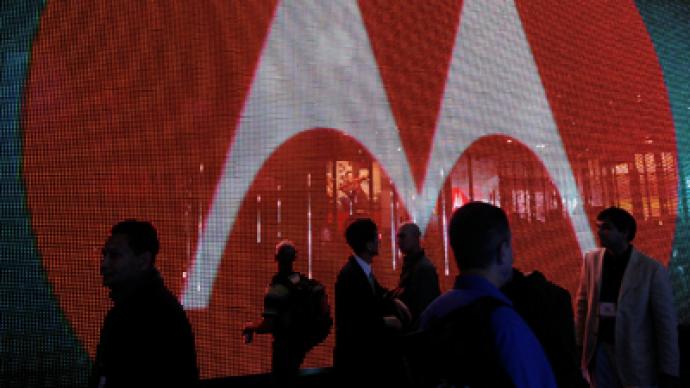 Google Inc. plans to cut about 4,000 jobs at its Motorola Mobility unit, or about 20% of the staff around the world, as part of a large scale restructuring program.
Google had earlier cut Motorola Mobility's management tem, letting go 40% of its vice presidents. The company said it will be providing generous severance packages for laid off employees, as well as outplacement services to help workers find new jobs.
The cell phone division of Motorola was bought by Google for $12.5 billion last year, and says it is also going to close or merge about one third of its 90 facilities.
"These changes are designed to return Motorola's mobile devices unit to profitability, after it lost money in fourteen of the last sixteen quarters," Google said in a statement, stressing that "lower expenses are likely to lag the immediate negative impact to revenue".
Motorola also announced plans to shift from making low cost cell phones and smartphones to what it described as "more innovative and profitable devices". In recent years Motorola, which was once a leading cell maker, has fallen far behind its biggest rivals, Apple and Samsung.
Google bought Motorola last year to get access to its more than 17,000 patents, aiming to fend off legal attacks on its Android mobile platform. Currently major handset makers that use Android, including Samsung Electronics Co., Motorola and HTC Corp., are being sued around the world over technology used in the devices.
However, despite the unprofitable phone business Motorola Mobility contributed revenue of $1.25 billion to Google's income for the second quarter, according to Google.